Pee Games at the Ball Game, at least at one Minor League Stadium
Wed, Mar 27, 2013 - 7:22 PM
It would have never crossed my mind to combine video games and urine, the two just don't seem to mix. British company Captive Media doesn't share my thoughts on the matter. They have developed a urine controlled video game that will be making it's debut at it's first professional ball game in Pennsylvania. The Lehigh Valley IronPigs Coca-Cola stadium is the first professional venue to have these games, but the Captive Media offices in Knoxville, Tenn. and Dallas, Texas already have them installed, along with about a dozen companies across Europe.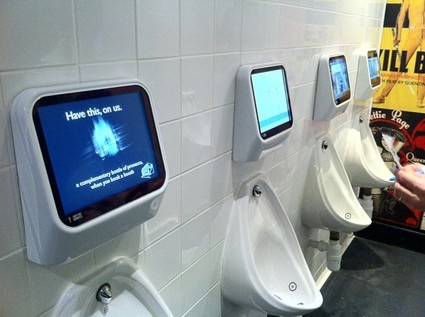 The demo shows us that to steer, or control the game you have to pee in a certain spot. Let's just hope this doesn't evolve into a touch screen game!
It's definitely an interesting concept. Personally speaking it's always been about get in take care of business and get out. To each their own, next time your at the ball game you can play with… well you get the idea.
According to the team, the first game will be an alpine skiing game but will be rotated in and out during the season. In a statement, Kurt Landes, the IronPigs' general manager, said "these games are sure to make a huge splash."