ORIGIN PC Launches High-End Gaming Laptop With NVIDIA 3D Vision 2 For $2200
Wed, Dec 05, 2012 - 2:22 PM
ORIGIN PC recently announced their latest EON17-SLX custom high-performance gaming laptop is now available in a 3D model with a built in 3D emitter that supports NVIDIA's 3D Vision 2 technology. Right out of the box, the EON17-SLX 3D is bundled with a pair of 3D Vision Wireless Glasses ready to provide the ultimate 3D gaming experience with its incredible stereoscopic 3D graphics on a full HD 17.3″ 120Hz LED LCD display. The EON17-SLX 3D also supports up to dual NVIDIA GeForce GTX 680M graphics cards and Intel's 3rd Gen Intel Core i7 mobile processors with ORIGIN PC's professional overclocking services to deliver the most robust 3D mobile gaming experience. The EON17-SLX in 3D Starts at: $2193 and can be configured here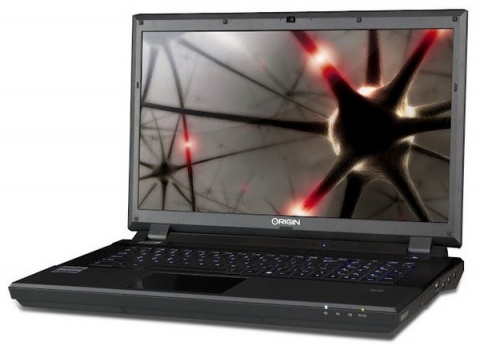 ORIGIN PC EON17-SLX 3D Features:
Supports up to Intel's 3rd generation Intel Core i7 mobile processors
NVIDIA SLI Support: Combine the power of dual NVIDIA GeForce GTX 680M

discrete graphic cards for a ground breaking mobile gaming experience in stunning stereoscopic 3D.

NVIDIA 3D Vision 2 Ready: The EON17-SLX 3D comes bundled with a pair of 3D Vision Wireless Glasses and a built in emitter to deliver the ultimate 3D gaming experience right out of the box.
ORIGIN PC Professional CPU and GPU Overclocking.
Full HD 17.3 inch 120Hz WLED LCD display.