ORIGIN PC Deploys a New EON 13-inch Laptop
Mon, Jul 29, 2013 - 11:33 AM
ORIGIN PC announced a brand new member to their line-up of EON laptops, the EON13-S custom high-performance laptop; the perfect balance of power and portability for gamers, artists, professionals and enthusiasts!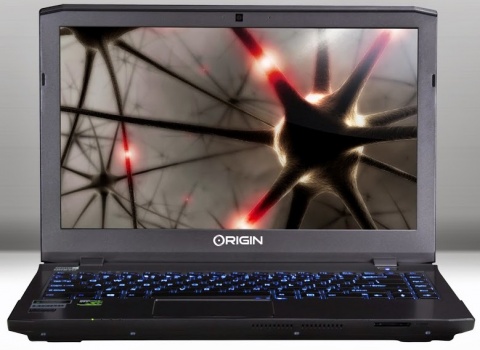 Slim enough at a weight of only 4.4lbs, the new EON13-S is upgradable and features a stunning IPS 1920 x1080 high-definition display, Intel's 4th generation mobile processors, NVIDIA GeForce GTX 765M graphics and up to 3 storage drives including dual mSATA with RAID support; making this one of the most powerful, portable, and customizable laptops in its class. With its upgradability, power and performance in such a small package, the EON13-S is the perfect choice for both work and play. The EON13-S starts at $1474.
ORIGIN PC is also celebrating the back to school season with an exclusive promotion for one week only! Starting today through August 5th, purchase any ORIGIN PC system and receive free U.S. ground shipping, free ORIGIN PC professional GPU overclocking, a free Corsair M95 high-performance mouse and a free Corsair MM200 mouse-pad while supplies last!
"ORIGIN PC continues to raise the bar for high-performance portable gaming by offering only the best experiences and the most innovative products like our new EON13-S." said Kevin Wasielewski ORIGIN PC C EO and co-founder. "The EON13-S offers the perfect balance of power and portability that's just right and with no compromises. With its gorgeous IPS 1920×1080 High-Definition display, high-performance components, the most upgradeability/customization options, and lifetime 24/7 support, the EON13-S easily outclasses any other gaming laptop in its class."