OCZ Vertex EX SSD Update Guide To Firmware v1.20
Wed, Jun 17, 2009 - 12:00 AM
AS SSD Benchmark
A new benchmark is in the works for Solid State Drives – AS SSD Benchmark. This benchmark just came out this week, so we figured why not and gave it a shot on the OCZ Vertex EX SLC based SSD. The only problem was that in our original review it was the last benchmark that we ran and performance was already degraded.
One Week Used Vertex EX 120GB SLC SSD with Firmware 1.11: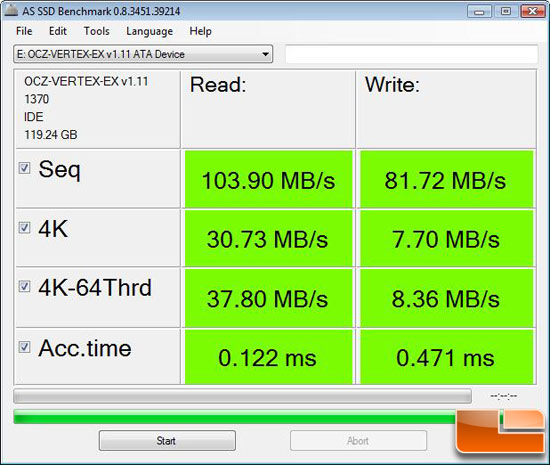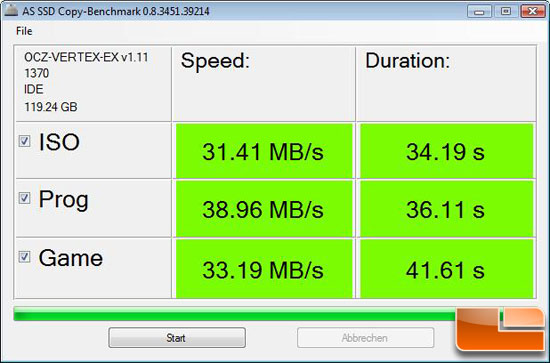 Vertex EX 120GB SLC SSD with Firmware 1.20 After Flash and using Wiper 0525: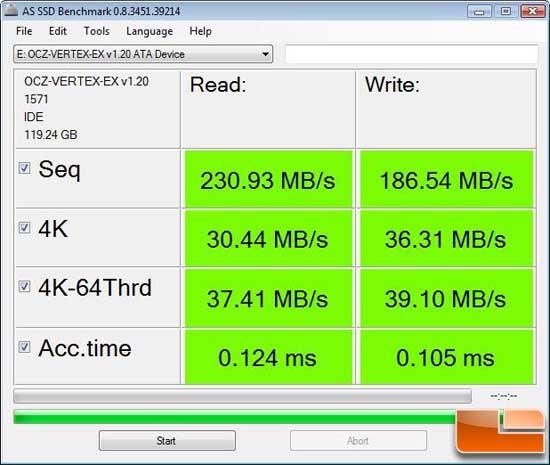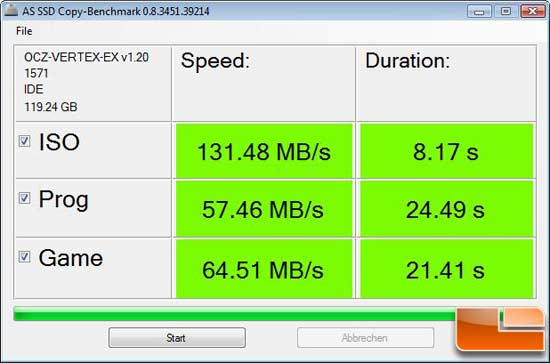 Benchmark Results: The OCZ Vertex EX 120GB SLC Solid State Drive was a totally different drive once it was flash and had wiper run on it before running AS SSD Benhcmark on it again. The sequential read and write I/O was up by more than 100MB/s, which is a huge difference.