NVIDIA Tegra 4i Reaches 150 Mbps in Demo, Ready for LTE Advanced Prime Time?
Tue, May 21, 2013 - 1:09 PM
NVIDIA's Tegra 4i smartphone processor is capable of handling 4G LTE Advanced networks, which means that users will have faster data speeds once the carriers start moving to the faster service later this year. NVIDIA has showed the NVIDIA Tegra 4i processor with an integrated NVIDIA i500 LTE modem doing Cat 3 at 100mbps at Mobile World Congress back in February, but it appears that wasn't tough for this silicon. NVIDIA has a demo this week at CTIA 2013 in Las Vegas with the same processor running through 150Mbps of LTE data in a demo! These are LTE Cat 4 speeds! The CTIA demo used a tester that emulates an LTE Cat 4 network because live local LTE Cat 4 networks don't exist yet. NVIDIA says their solution here is 40 percent the size of a conventional LTE modemm, so it's small and fast. If it is priced right and power efficient, we would expect NVIDIA to pick up some design wins with this mobile part!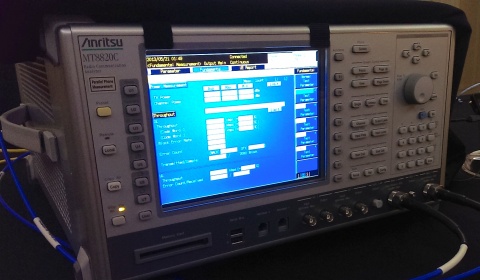 First shown at Mobile World Congress in February at Cat 3 100mbps, this Tegra 4i demo is fully based on a software update – no new hardware, no new processor. This showcases the adaptability and flexibility of NVIDIA's software-defined radio technology. An additional advantage of the technology is its tiny size. Because the modem is designed with general purpose Deep Execution Processors (DXP), it's 40 percent the size of a conventional LTE modem. The benefit is a fast, high performance, adaptable modem in a tiny footprint. Tegra 4i's modem is also multi-mode. It delivers 4G LTE Advanced and is backward compatible so it can offer LTE Cat 3, 3G, and 2G. That means it will work even where LTE networks aren't available. Other LTE Advanced features will be coming soon in software.