NVIDIA Releases Quadro 311.15 WHQL drivers
Mon, Feb 11, 2013 - 1:04 PM
NVIDIA today released Quadro 311.15 WHQL drivers for those running professional workstations, powered by NVIDIA Quadro GPUs. This driver release adds support for NVIDIA GRID K1 and K2 products. It also adds a security update for the NVIDIA Display Driver service (nvvsvc.exe). Lastly, it has some performance improvements and compatibility improvements over previous driver versions. You can download the right version for your workstation or laptop here.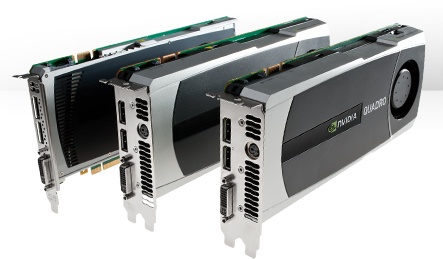 New in Release 311.15:
The R310 drivers are the fourth 'Optimal Drivers for Enterprise', a release dedicated to relatively long term stability for ISV certification, OEMs, and Enterprise customers.
OpenGL 4.3 support on Kepler and Fermi series GPUs.
Adds a security update for the NVIDIA Display Driver service (nvvsvc.exe)."
Workstation Features – Mosaic and Sync
Mosaic topology configurations are now preserved across driver over installs.
NVWMI 2.9
Workstation: Windows 7 and later
Improves performance of the profile framework
Implements saving on an nView desktop profile in the method ProfileManager::saveDesktopProfile
Supports saving a display EDID in the method Display::saveEDID
NVIDIA Control Panel
The NVIDIA Control Panel Access Control features allow workstation enterprise administrators to control which features of the NVIDIA Control Panel are available to users.
Manage 3D Settings Category: NVIDIA Driver Controlled Mode – Windows 7 and later
New mode that causes the GPU to automatically apply the best performance and image quality settings when using features such as Mosaic, SDI, and G-Sync/Quadro Sync.
Display-> Change Resolution Page: Select Displays option – Windows 7 and later
New option to apply customer resolutions to multiple displays at once.
nView Desktop Manager
Bird's Eye View feature replaces the UI tab->edit gridlines feature. Provides a 10,000 foot overview of all desktops and allows manipulation of windows, desktops and gridlines.
Workstation application compatibility fixes