NVIDIA Quadro 311.50 WHQL Drivers Released
Fri, Apr 19, 2013 - 2:32 PM
NVIDIA has released Quadro/Tesla/Grid 311.50 WHQL graphics card drivers for desktop and mobile users. Be sure to grab them if you'd like to update your drivers! The full changes are listed below.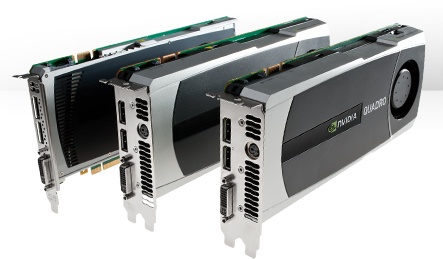 New in Release 311.50:
ODE Driver WHQL

The R310 drivers are the fourth 'Optimal Drivers for Enterprise', a release dedicated to relatively long term stability for ISV certification, OEMs, and Enterprise customers.

Support for Quadro K4000, K2000, and K600
OpenGL 4.3 support on Kepler and Fermi series GPUs.
Adds a security update for the NVIDIA Display Driver service (nvvsvc.exe)."
Workstation Features – Mosaic and Sync

Mosaic topology configurations are now preserved across driver over installs.