NVIDIA GeForce GTX Titan Video Card Review
Thu, Feb 21, 2013 - 9:00 AM
GeForce GTX Titan Overclocking
We installed the EVGA Precision X 4.0.0 software utility to see how the NVIDIA GeForce GTX Titan 6GB video card could overclocked!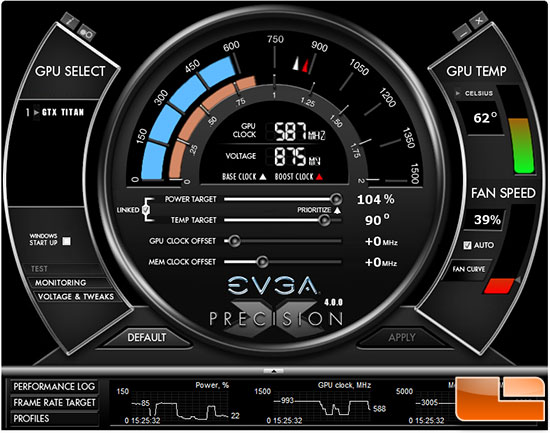 EVGA Precision X v4.0.0 includes a few new features that are unique to this card. Not only can you adjust the power target, GPU and Memory clock offsets within a certain range, but you can now also adjust the temperature target.  By default the power and temp targets are linked together, but you can unlink them and adjust them independantly.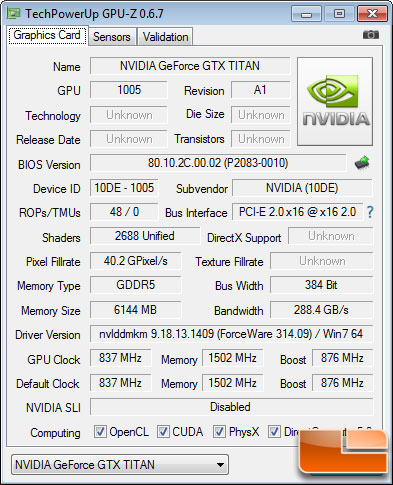 In case you forgot.  The NVIDIA GeForce GTX Titan has a base clock of 837MHz with a boost clock of 876MHz!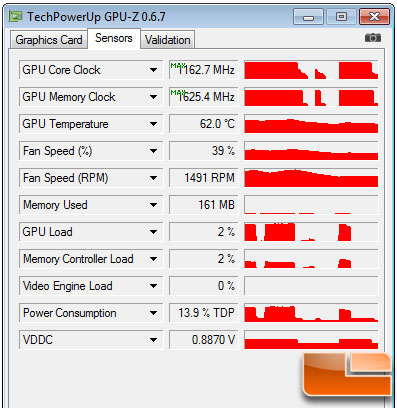 After a few hours with the GeForce Titan we found that the card was able to reach 1163MHz on the core clock and while we weren't too aggressive with the memory we were able to get it up to 1625MHz (6500MHz effective). To get this overclock we had to 
NVIDIA GeForce GTX Titan at Stock Settings (837MHz Core & 6008MHz Memory):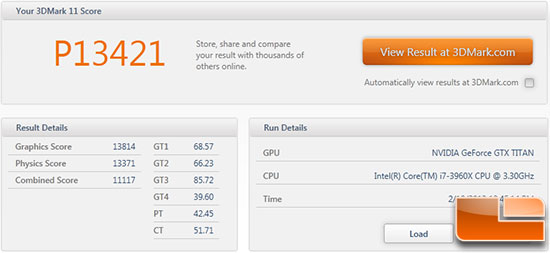 EVGA GeForce GTX Titan Overclocked w/ 1163MHz Core & 6500MHz Memory: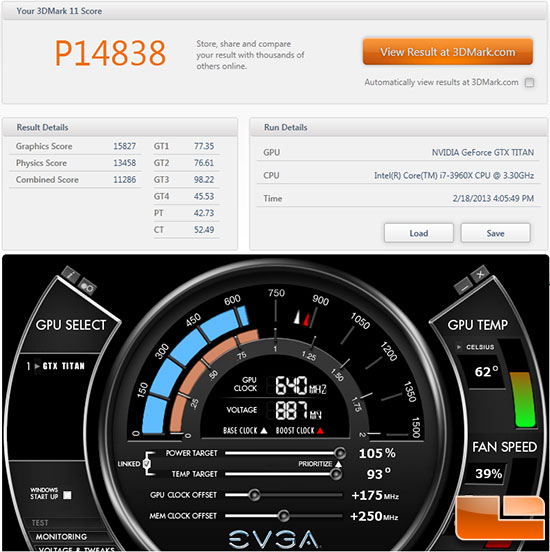 With this overclock we were able to hit P14838 on 3DMark 11 with the performance preset, which is a nice increase from P13421! This is a 1417 point in our score, which is a 10.6% improvement in performance over the reference cards clock speed! With the cards temp target set at teh default setting of 90C the score was around P14550, so by increasing the GPU's temperature target we were able to run at full boost clocks longer than when set to a lower temp target. This was enough to give us an additional performance increase that was measurable in the benchmarks!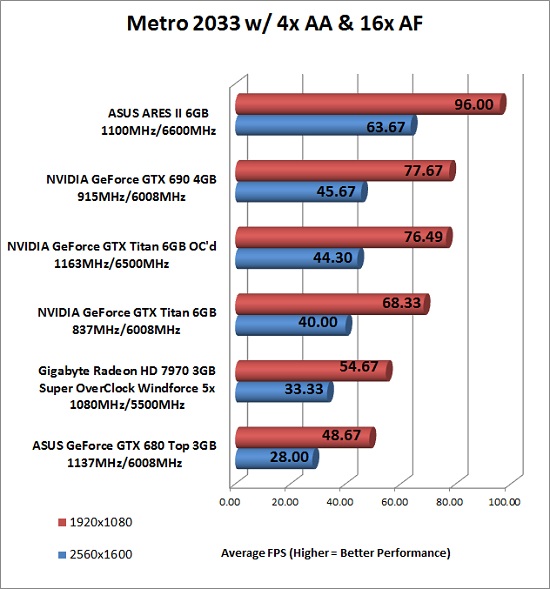 Real games also showed some pretty decent improvements! In Metro 2033 we saw a nice ~11% performance gain at 2560×1600.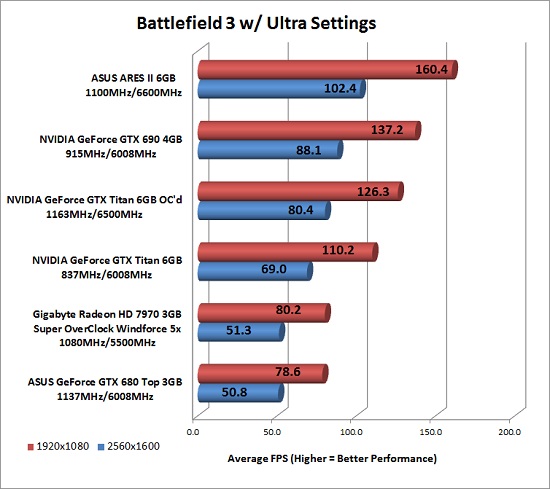 In Battlefield 3 we saw a 11 FPS performance gains at both 2560×1600 and 16 FPS at 1920×1080! This is a huge increase and just shy of the performance of a GeForce GTX 690.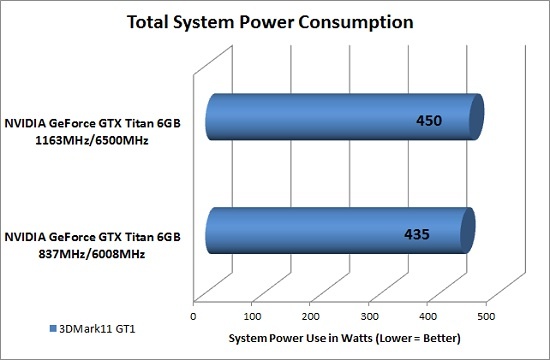 Just for fun we took a look and overclocked power consumption and in game test one in 3DMark 11 the power use went from 435W to 450W, which isn't that bad at all. We did increase our power target though and a result of that was louder fan speeds. With default settings the card was running around 52 dB in 3DMark11, but when overclocked with the temp target set to 93C the noise from the card jumped up to 55.3 dB. Not a huge difference, but one that you can certainly hear.