NVIDIA GeForce GTX 760 2GB Video Card Review
Tue, Jun 25, 2013 - 8:00 AM
3DMark 2013
3Dmark Fire Strike Benchmark Results – For high performance gaming PCs

Use Fire Strike to test the performance of dedicated gaming PCs, or use the Fire Strike Extreme preset for high-end systems with multiple GPUs. Fire Strike uses a multi-threaded DirectX 11 engine to test DirectX 11 hardware.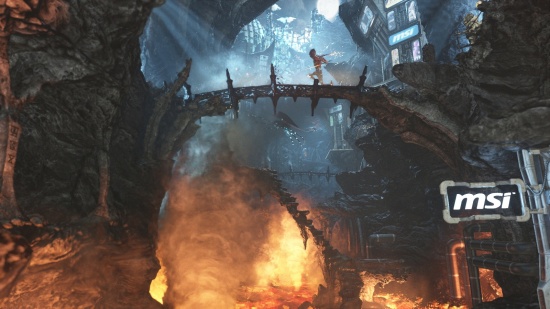 Fire Strike Benchmark Results:
Benchmark Results: The NVIDIA GeForce GTX 760 2GB graphics card hit an overall score of 5556, a little less than 1k points behind the GeForce GTX 680 though it's still a solid score.
Fire Strike Extreme:
Benchmark Results: When moving up to the 3DMark Fire Strike Extreme benchmark the NVIDIA GeForce GTX 760 hit an overall score of 2735 points.