NVELO Releases Dataplex v1.3 Firmware For SSD Cache Drives
Tue, Mar 05, 2013 - 2:33 PM
NVELO has released Dataplex version 1.3 for those consumers how have an SSD Cache drive using this software. This release fixes a few software bugs, and is recommended for all users to ensure optimal performance.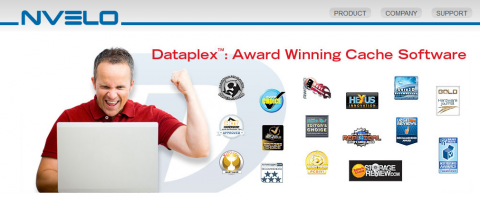 Resolved Issues:
Fixed a corner case bug which may result in data corruption.
Fixed the issue which prevented users from collecting Dataplex logs due to the hyphen/space in the temp directory.
Fixed Dell XPS 17 issue that occurred on the 2nd boot after install.