Nokia Lumia 920 Windows Phone 8 Smartphone Review
Fri, Nov 30, 2012 - 12:00 AM
Lumia 920 CPU Benchmarks
The Nokia Lumia 920 uses a 1.5GHz Qualcomm Snapdragon S4 dual-core Krait processor to keep things snappy and running smoothly on the smartphone. This is a fairly popular processor right now and it is the same processor used by many Android phones like the Samsung Galaxy S III and HTC One X. The Nokia Lumia 920 has 1GB of RAM and 32GB of storage (There's no microSD card slot for expansion). Let's take a look and see how the Nokia Lumia 920 performs in benchmarks like AnTuTu, Sunspider, Browsermark and WP Bench.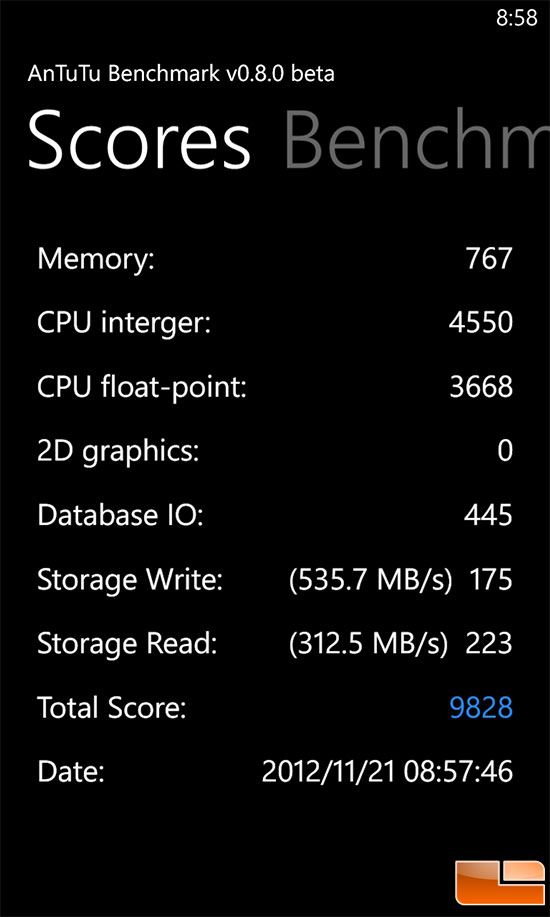 Antutu Benchmark v0.8.0 beta was unable to run in its entirety due to the 2D graphics test not working. We were able to disable that test and found the score to be 9,828. Not a bad score considering not all the tests were run.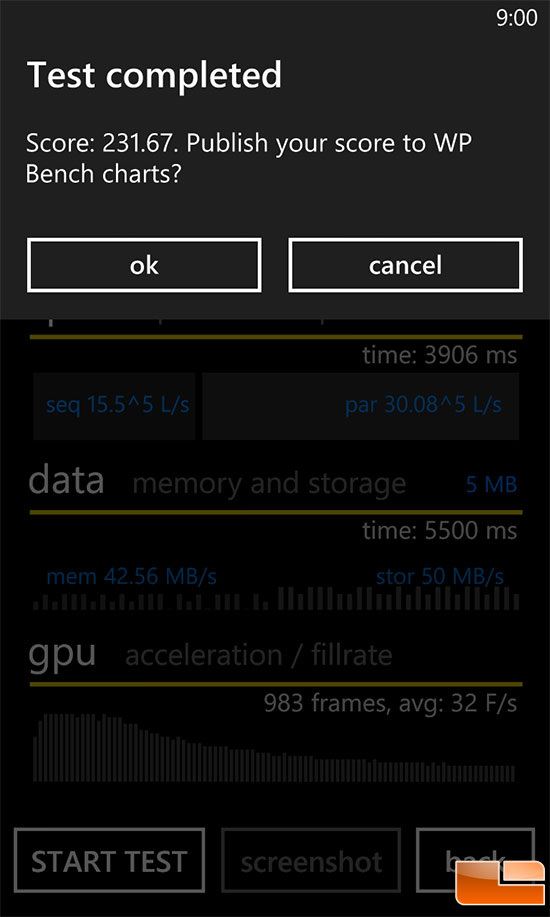 We were able to score of 231.67 in WP Bench, which is well above the category average of 92.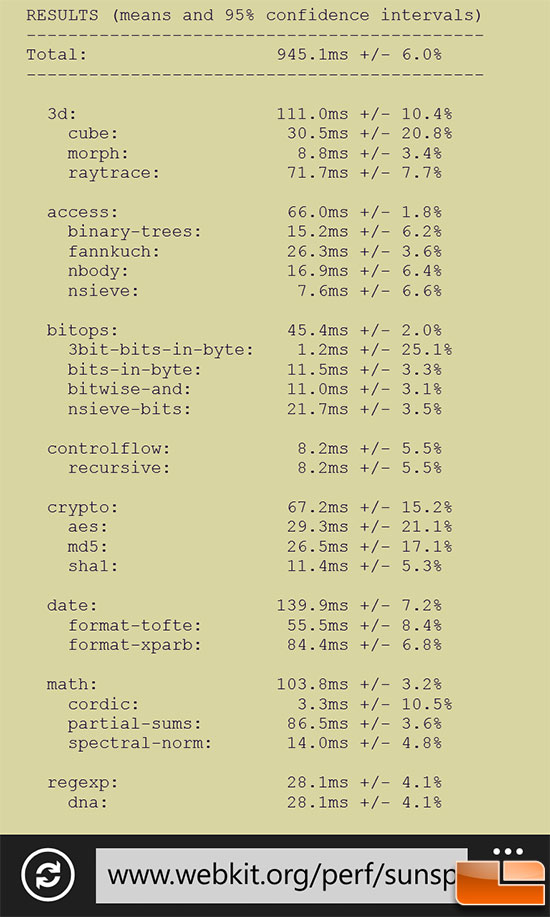 SunSpider is a popular browser javascript benchmark. Internet Explorer had awful SunSpider scores in Windows Phone 7/7.5, so it will be intersting to see how this Phone 8 device does. The Nokia Lumia 920 scored 945.1ms, which is excellent. For example our Apple iPhone 5 scores 1089.1ms, which is actually slower than this! Microsoft has obviously worked on Internet Explorer's javascript performance because the 920's SunSpider scores are very fast.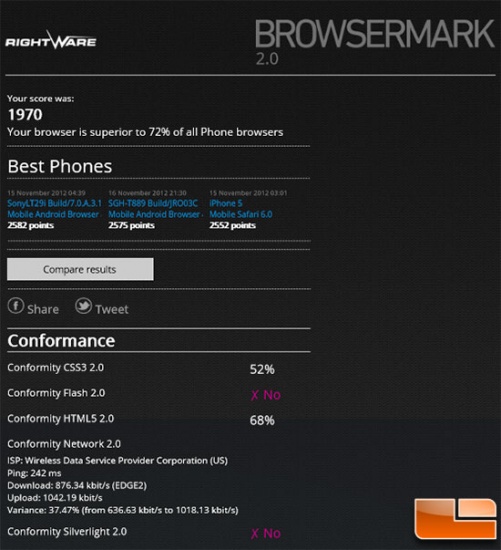 The Browsermark 2.0 score on the Nokia Lumia 920 was found to be 1,970, which is faster than 72% of the browsers out there not too shaby!