Nokia Lumia 920 Windows Phone 8 Smartphone Review
Fri, Nov 30, 2012 - 12:00 AM
Nokia Lumia 920 Software & OS
The Nokia Lumia 920 uses Microsoft Windows Phone 8 as the operating system, which is famous for having its updating "Live Tiles" on the home screen. On your 'homepage' you can pin Live Apps (the official name for Windows Phone apps) as Live Tiles. Microsoft allows you to heavily customize this to make the phone personal to you!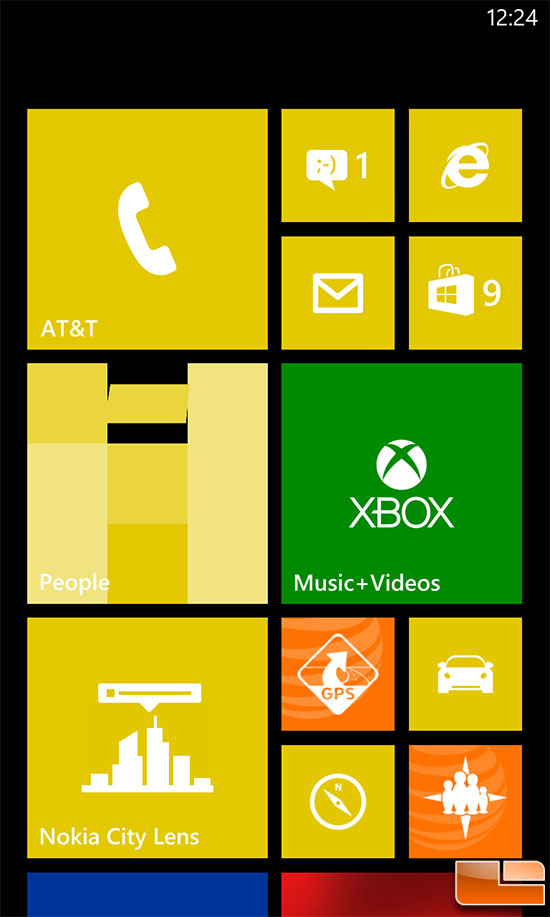 Out of the box, Windows Phone 8 will include several Live Apps — email, messaging, calendar, skpye Windows Phone Store. Nokia also customized the Lumia 920 by adding some of their apps to the 'Live Tiles', so you'll find Nokia City Lens, Nokia Drive and others.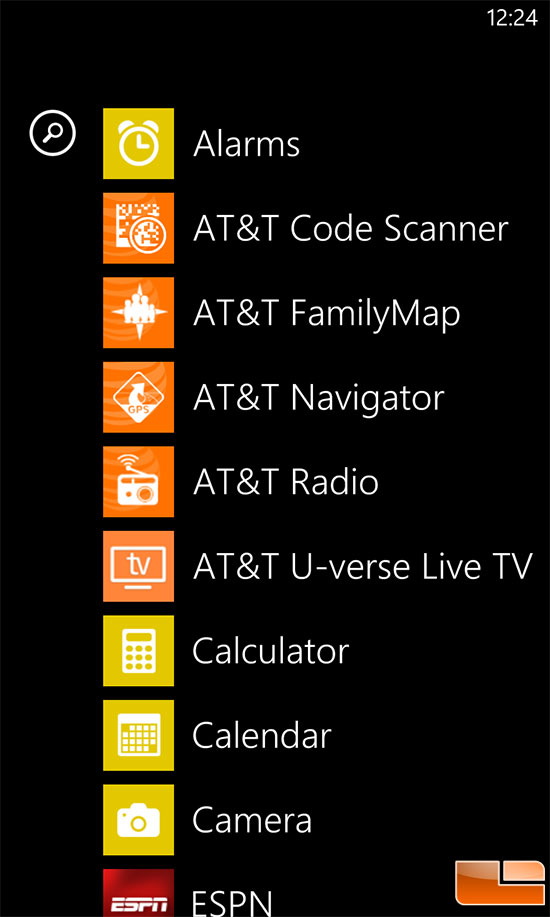 If you swipe over to the right you'll discover a a full list of all the apps that are installed on the Lumia 920. The user interface is smooth and fairly easy to learn.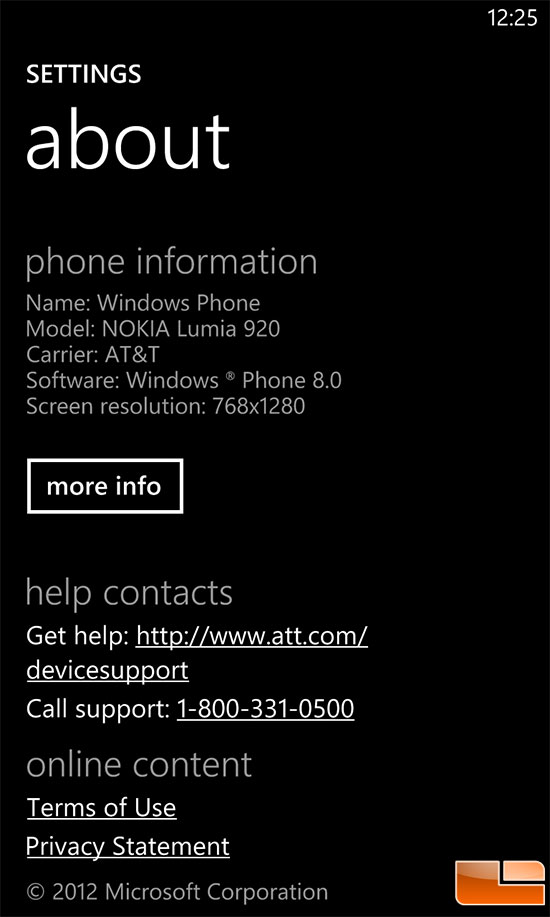 We are running Windows Phone 8 with all the latest patches for our look at the Lumia 920.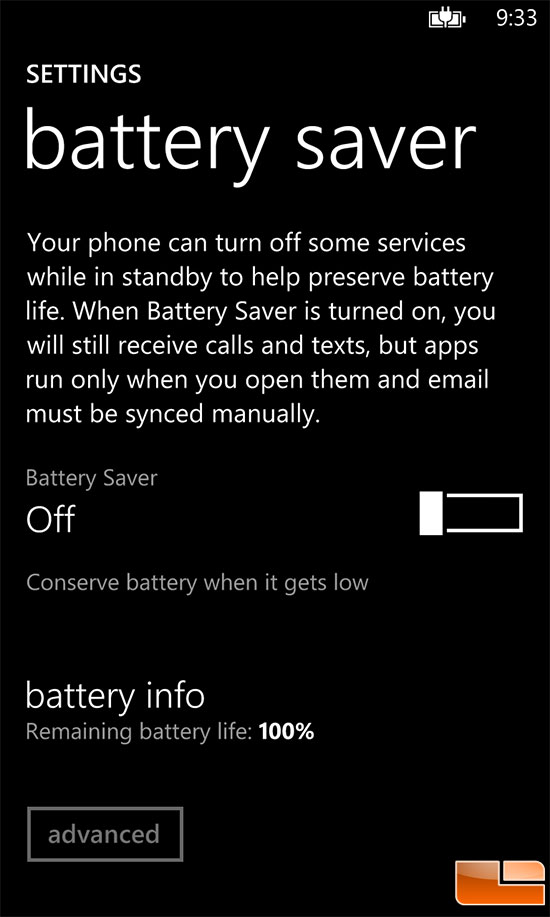 The battery on the Lumia 920 was found to easily last a full day with normal usage where you talk for a couple hours and browse the web for a few hours. If you are a heavy user you can turn on the "Battery Saver" mode for extended life – this option turns off all apps when you're not actively in them and some other power saving features. The Nokia Lumia 920 has the ability to use a wireless charger, but we didn't get one to try out.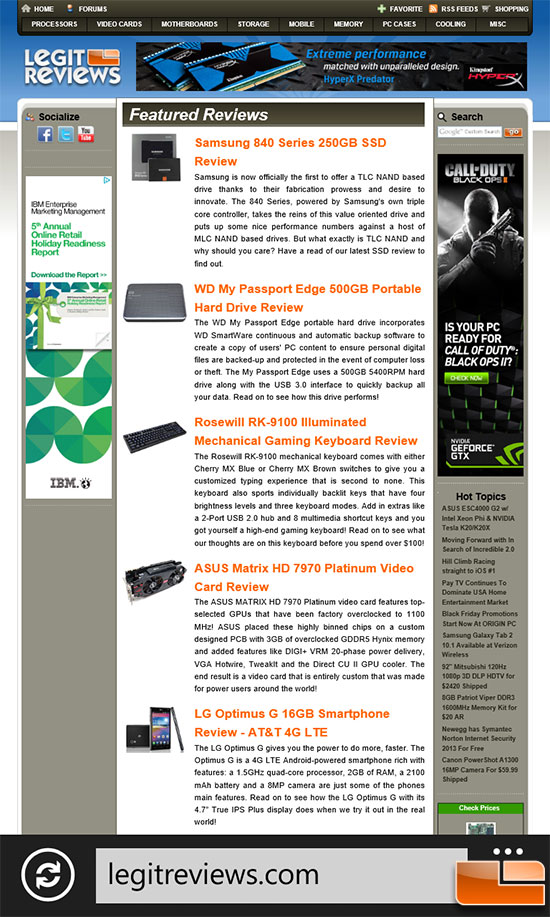 The Lumia 920's default web browser is IE 10 for Phone 8 and it worked great and felt very fast thanks to the dual-core processor, 1GB of RAM and the AT&T 4G LTE network here in St. Louis.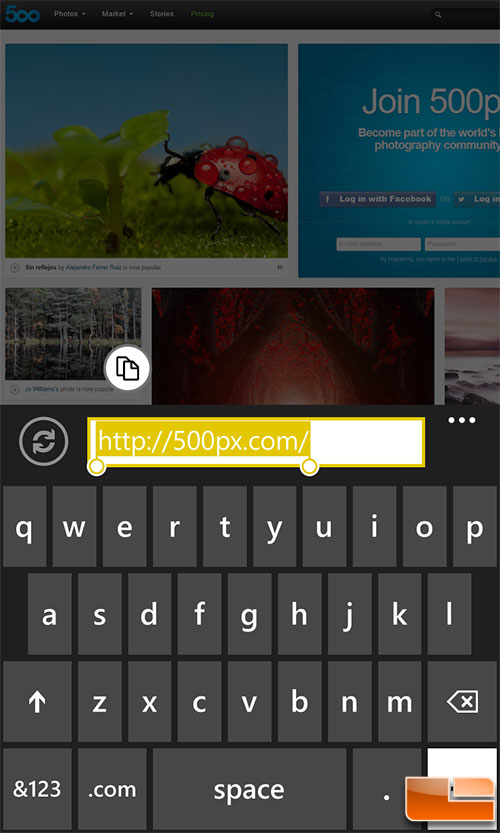 The virtual keyboard is very easy to type on and fast! The Nokia Lumia 920 is very responsive and we had a very low error rate when typing on it, whichis ideal. Voice dictation on this Windows Phone 8 device also worked great and was nice to use when you didn't want to type something out. Android 4.1 is still the best OS for dictation, but Phone 8 and iOS 6 aren't too far behind now.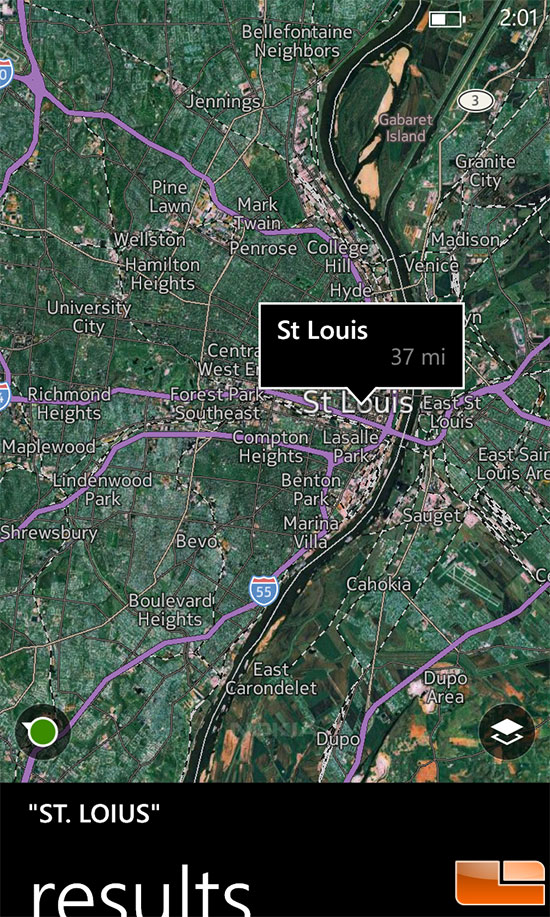 The Nokia Lumia 920 does not come with Bing Maps like a standard Windows Phone 8, but rather Nokia Maps. Nokia Maps has been around for many years and while it isn't as good as Google Maps, it is a solid mapping solution. The best thing about Nokia Maps is that you can download sections of the world for offline viewing. This is very nice and Nokia allows you to download whole countries at a time, which is very nice! You can also use Nokia Maps to find restaurants, cinemas, museums and theaters.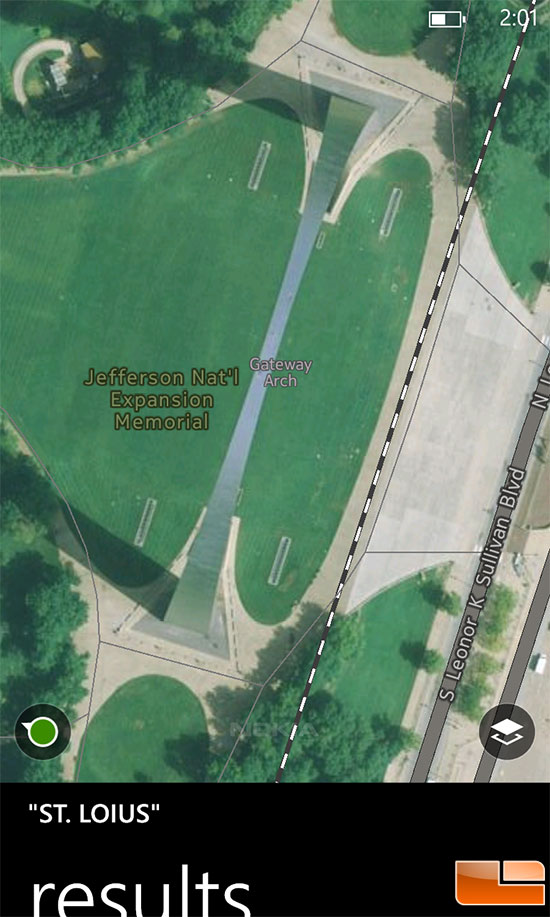 We zoomed in on the St. Louis arch to show that it does give a fair amount of detail and that objects are not distorted in satellite mode.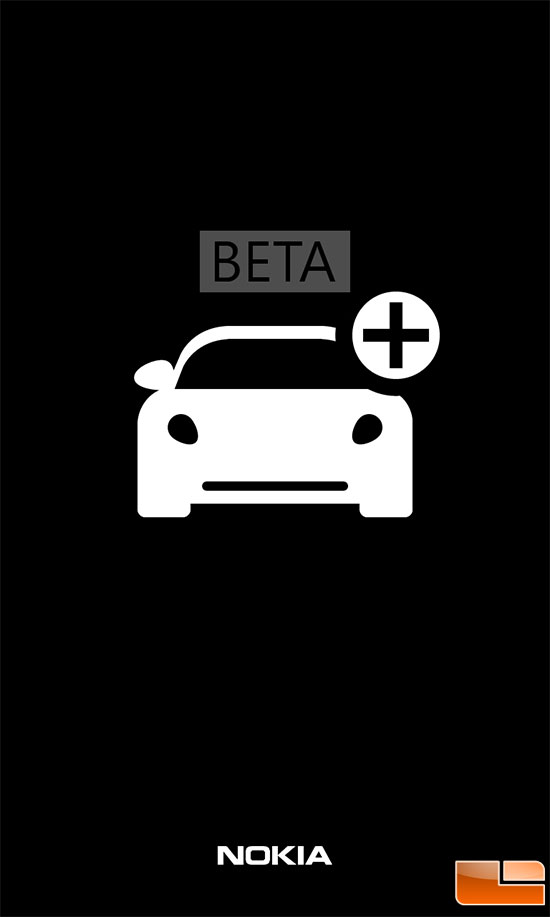 There is a free satellite navigation application called Nokia Drive Beta that comes installed on the Lumia 920.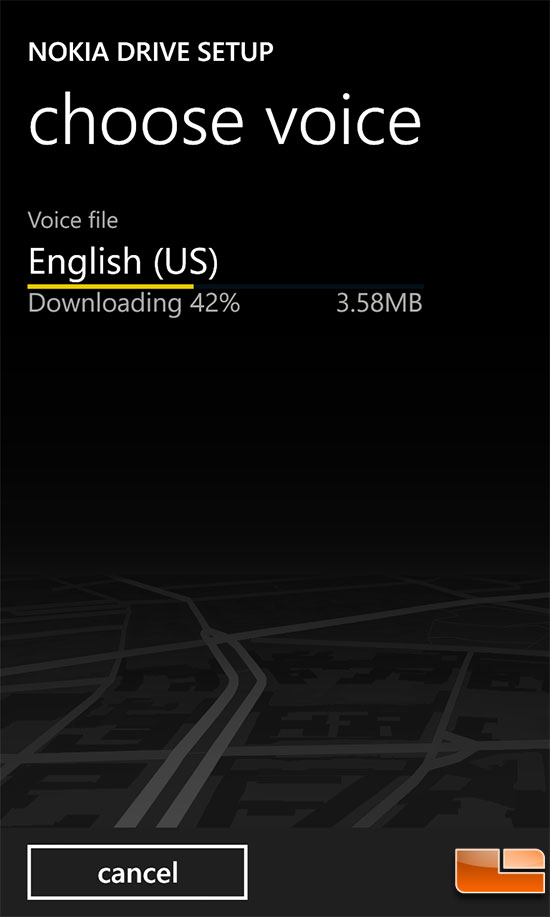 When you use it for the first time you need to download the language file, which felt a bit odd to do.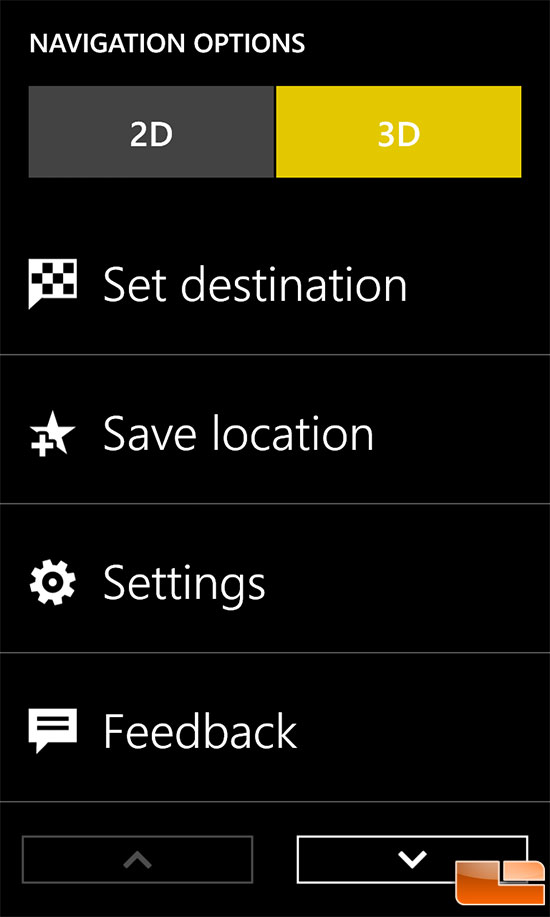 When it comes to navigation options you have both 2D and 3D modes to choose from.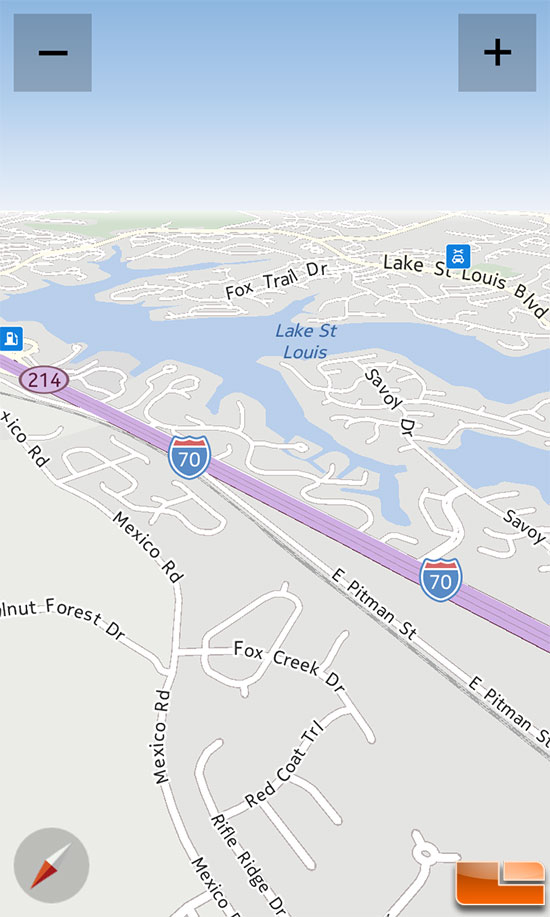 Here is what the basic map looks like in Nokia Drive Beta. Not the greatest looking navigation map, but the streets are right and the app was able to get the job done okay in St. Louis.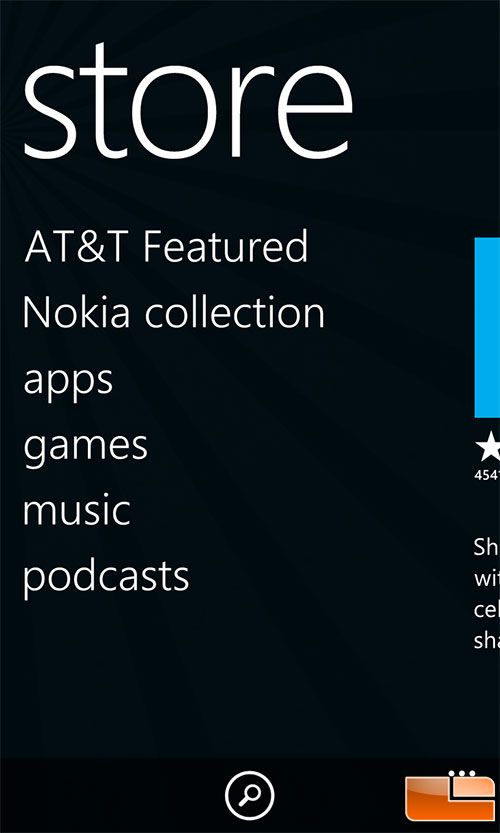 The Windows Store has over 20,000 apps according, which isn't bad considering that it opened on February 29th, 2012 and the library has been slowly building. What's interesting is that 87% of the apps are free, which is nice. Many popular Android and iOS apps are not available on the Windows Store though, so if you have some apps that you can't live without you should check to make sure they are there.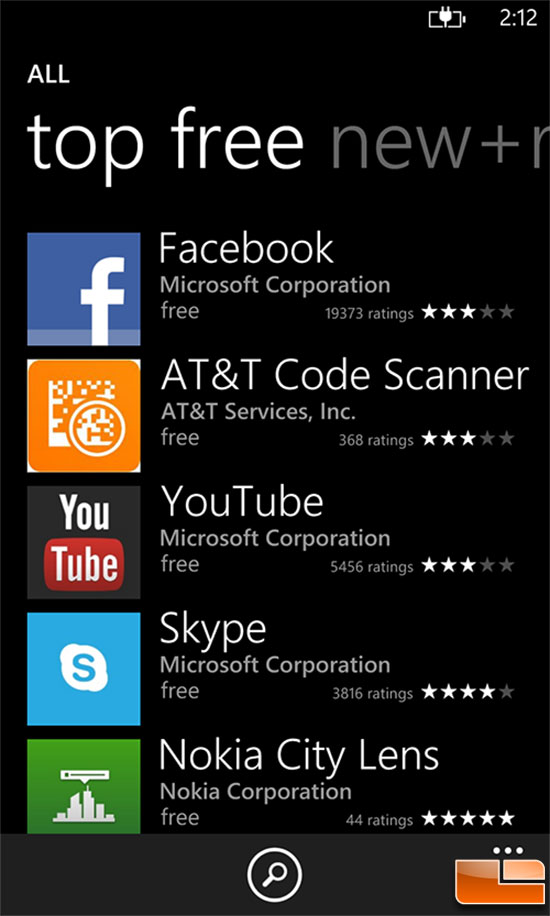 The top free apps as of last week on the Windows Store were the ones shown above. It's a bit odd to see AT&T Code Scanner and Nokia City Lens being listed in the top five free apps!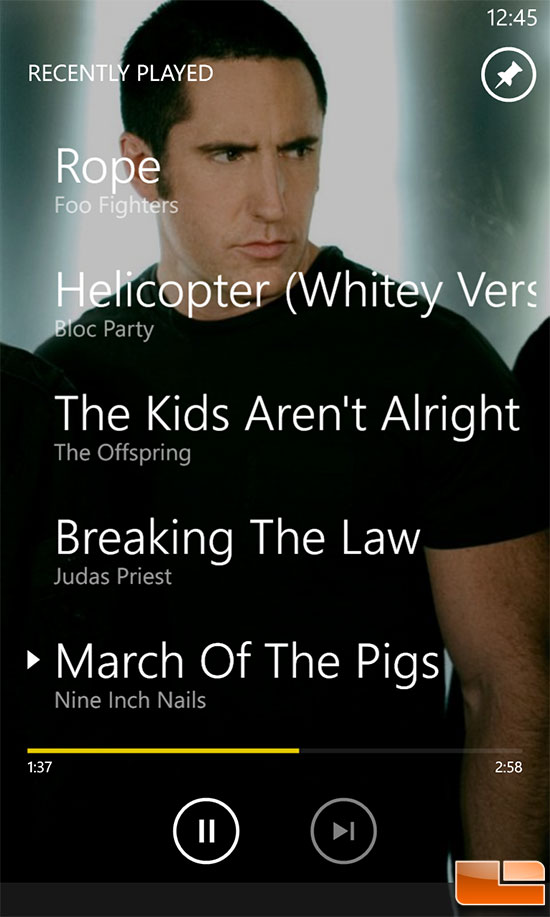 The Nokia Lumia 920 comes with Nokia Music pre-loaded and it is great to see the Microsoft Zune software live on. The music experience is unlike any other Windows Phone that we have ever used before.