Legit News
Scythe Announces Kabuto 2 CPU Cooler in Europe Only
Scythe today announced the successor of the Kabuto, the Kabuto II. The Scythe Kabuto 2 CPU Cooler is still uses the Top-Flow cooling design, but it features the new Scythe Glide Stream 120mm fan for improved cooling. It also has a new "Reinforcement Bar" to assure the stability of the Scythe Kabuto 2 by connecting the coolers base with the fin structure. Similar to the first version, Kabuto 2 is able to supply additional airflow to cool the Chipset, memory, VRMs and other components which are located around the CPU Socket.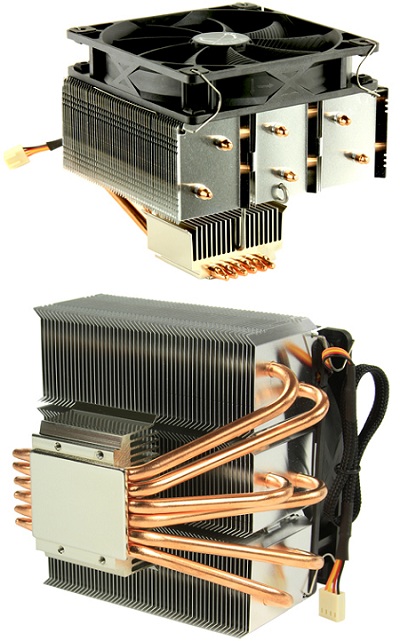 The Scythe Kabuto 2 is being sold under model number SCKBT-2000 and is available as of today in Europe with an MSRP of 34,00€ (VAT/Taxes not included), which is about $44 USD. The Scythe Kabuto 2 will work on Intel Sockets LGA2011, LGA1155, LGA1156, LGA775 and LGA1366 as well as the AMD Sockets AM2, AM2+, AM3, AM3+ and FM1 and FM2. A quick video on the Scythe Kabuto 2 HSF can be seen below.
Scythe Glide Stream fans are equipped with a redesigned small center hub as well as fan blades. Hence allows the reduction of air resistance and therefore achieving lower operating noise. Furthermore all mounting holes are equipped with special rubber-pads in order to reduce transfer of fan vibrations to the CPU Cooler itself or the whole PC Chassis. To fit into most of the on-market PC Chassis Scythe Kabuto 2 is being kept compact with the dimensions 132 x 140 x 130 millimeters.
Posted by | Thu, Sep 20, 2012 - 07:21 AM
---
---