Legit News
ECS Now Using Hyper Alloy Chokes on Motherboards
Elitegroup Computer Systems (ECS) recently announced that they will begin using Hyper Alloy Choke technology on new motherboards to enhance durability and stability. Compared to standard chokes, ECS Hyper Alloy Choke are able to reduce heat 13% better, and they have a tolerating temperature range that is 50 degrees wider. The ECS Hyper Allow Choke also achieve much higher energy efficiency with 30% higher energy savings compared to the industry standard. With extremely wide stable operating temperatures and greater energy efficiency, ECS boards with Hyper Alloy Choke thrive in punishing overclocking and heavy power users' scenarios.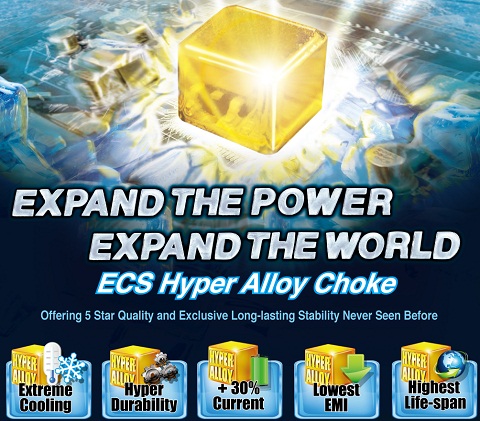 The ECS Z77H2-A4 will be the first motherboard to feature the new Hyper Alloy Choke design. You can see a picture of the ECS Z77H2-A4 motherboard below.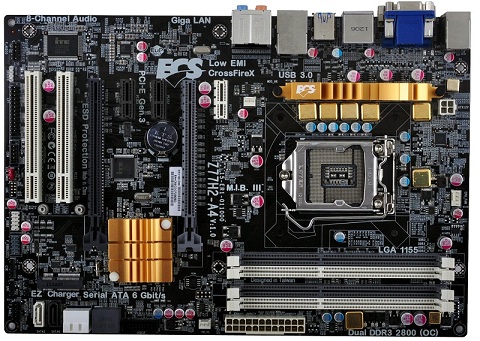 The next generation of ECS' gold plated Alloy Choke technology, the Hyper Alloy Choke are ideal for overclocking because of their high energy efficiency and heat reduction. Under unstable currents or high stress workloads, standard chokes are more likely to burn out or result in a system shutdown. ECS' Hyper Alloy Choke offer 1.5x more stability thanks to ECS' advancements in choke technology and the high-quality raw materials that make up these chokes.
Posted by | Tue, Sep 04, 2012 - 07:59 PM
---
---