Legit News
Rumor: NVIDIA GeForce GTX 650 & GTX 660 To Launch September 12
According to 3DCenter.org NVIDIA's GeForce GTX 650 and GTX 660 will launch September 12th. The GeForce GTX 660 is expected to compete with the AMD Radeon HD 7870 while the GTX 650 competes with the HD 7770. The GTX 660 will be based on GK106 with 960 CUDA cores and 2GB of GDDR5 memory on a 192-bit bus. The GTX 650 will be based on GK107 and comes with 384 CUDA cores and 1GB of GDDR5 memory on a 128-bit bus. In another bit of news tied to this rumor the GTX 650 was spotted on MyDrivers.com where from the looks it will sport a single PCIe 6-pin power connector.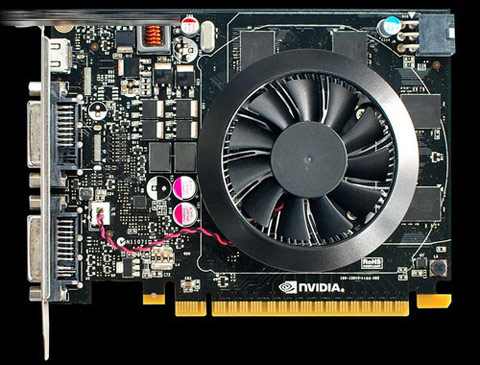 So if your in the market for an entry to mid-range GPU and have been waiting for an alternative to AMD's selection it looks like NVIDIA will have you covered once September 12th rolls around.
The two actually on 6th September upcoming new nVidia graphics cards GeForce GTX 650 (base: GK107) and GeForce GTX 660 (base: GK106) have apparently on the 12th September moved - which is certainly not the end (more) represents, designed specifically to nVidia's mid-range models you now have a whole half a year waiting since making another week waiting period probably nothing more. Important here is rather the point, if these cards are then already be available from launch - and at least the GeForce GTX 660 is every indication the graphics card manufacturers are preparing quite a few factory before overclocked variants, which like to be launched rapidly as The GeForce GTX 660 Ti suggests.
Posted by | Mon, Sep 03, 2012 - 04:52 PM
---
---