Legit News
Rumor: Converter For Apple's iPhone 5 Dock Connector Problematic
According to Hardware.info during the IFA trade show they came upon a bit of interesting news regarding the new Apple iPhone 5. Apparently even though the manufacturer's were under NDA none have denied the fact that the new iPhone 5 has a new dock connector. When pressed for info on how consumers would use their new phones with previously purchased docks a quick comment about a converter was mentioned. This is where things get a bit dicey, according to a few manufacturers, a simple converter is not a viable option. The new iPhone 5 transfers audio digitally while the older models 30 pin connector only transfers audio in analog. This means that for a converter to work it will need a digital to analog converter built-in. While this means future docks will require that feature and will vary more in terms of quality due to different DACs, it also means users current docks still needs a converter. This is something that is unlikely to be bundled with the new iPhone 5 and if purchased through Apple will probably be fairly pricey. Alternatives to using physical docks include Bluetooth or AirPlay. Both of which are on the table as viable alternatives but only with the use of the Apt-X codec for the A2DP profile, audio quality suffers tremendously when using the default encoding methods. Hopefully an affordable solution will be available at launch. That said, If this does turns out to be the true, will it impact your decision to buy the new iPhone 5? Let us know your thoughts below.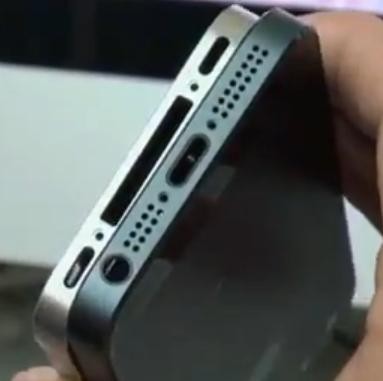 Image via Tech Crunch, Old connector to the left new connector on the right
However, we also heard from several companies that work closely with Apple, that as the old 30 pin connector only transfers analog audio and the new one will only support digital, a simple converter is not going to work. It would make sense for the new connector not to waste pins on analog signals, but it would also mean a converter would by definition need to come with a built-in D/A converter, just as future docks will have to possess. That has potentially interesting consequences for the dock market (more opportunity for differentiation through various quality DACs) but also makes the converter story less likely. If such an accessory is made available, it is unlikely to be bundled and certain not to be cheap, at least not when purchased through Apple.
Posted by | Mon, Sep 03, 2012 - 02:48 PM
---
---