Legit News
NVIDIA Releases The 'A New Dawn' Tech Demo For Download!
If you have an NVIDIA GeForce GTX 690, GTX 680 or GTX 670 video card you are in for a treat this morning. NVIDIA has released the 'A New Dawn' tech demo for download and use on your PC!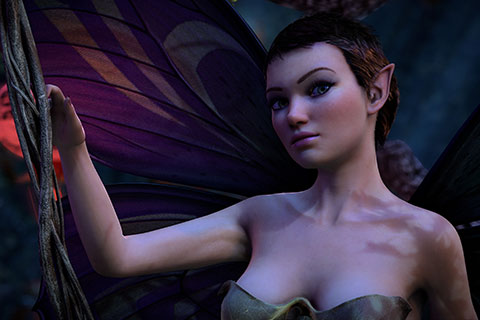 This is an amazing demo that showcases the power of Kepler by rendering a scene with 4 million triangles and 40,000 tessellated hair strands on Dawn. You can download the 'A New Dawn' tech demo
here.
A New Dawn was developed to showcase the performance and capabilities of NVIDIA's flagship GeForce GTX 690 graphics card, but following reader feedback after the initial announcement of the demo last month, we have introduced a less demanding mode that allows GeForce GTX 670 and 680 owners to also enjoy the demo. The in-app Ultra Mode toggle that disables subdivision on Dawn, turns off post-process streak effects, reduces render target dimensions, and lowers the accuracy of shaders, resulting in a smooth frame rate on single-GPU Kepler systems. To enable or disable Ultra Mode, and to manipulate the camera, time of day, and other visual effects, click the small arrow on the top left of the screen once the demo is loaded. To set the resolution and other screen settings, use the Configuration app on your desktop.
Posted by | Mon, Jul 23, 2012 - 10:04 AM
---
---