Legit News
Activision Announces DEADPOOL Video Game
Deadpool, aka The Merc with a Mouth, gets his very own video game! Marvel Entertainment and Activision Publishing teamed up to bring this title to market, so it should be pretty interesting.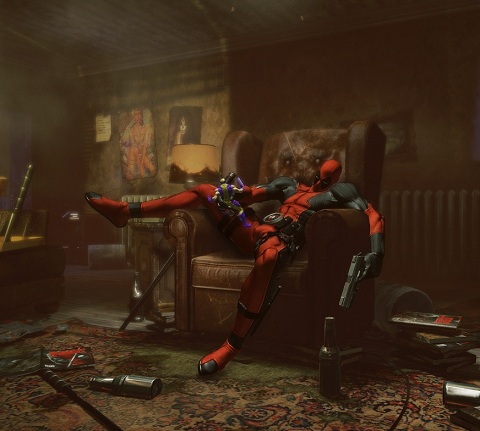 The trailer for this game reminds us of Duke Nukem Forever as it has plenty of excessive violence, swearing, and boobs. You can watch the trailer for the upcoming Deadpool game below.
"I, DEADPOOL, 'hired' Peter Della Penna and his physically embarrassing team at High Moon Studios for two reasons. First, because of their close proximity to Mexico so I can get fresh, authentic chimichangas delivered daily," said DEADPOOL, newly self-appointed Head of High Moon Studios, and Supreme Commander of PR, Marketing, Legal, and just about everything I want to be in charge of at Activision Publishing, Inc. "Second, if High Moon can make an amazing game about big transforming robots look cool, then they can surely make me look amazing in a third-person action video game, from all angles (seriously Peter...my bottom is my good side, so don't screw this up)."
Posted by | Mon, Jul 16, 2012 - 08:11 AM
---
---