Legit News
OUYA: The Developer & Hacker Friendly Video Game Console
It seems a new kickstarter project is gaining exposure. The project, dubbed "OUYA: A New Kind of Video Game Console", seeks to bring the games seen on smartphones and tablets to the living room TV. They plan to do this by offering a developer-friendly and hacker-friendly console for the masses that just plugs into the TV and off you go. The hardware behind the device looks to be fairly decent, consisting of an NVIDIA Tegra 3 quad-core processor, 1GB RAM, 8GB flash storage, HDMI with support for 1080p, WiFi 802:11b/g/n, Bluetooth LE 4.0, USB 2.0 (one port), Wireless controller with standard controls (two analog sticks, d-pad, eight action buttons, a system button), a touchpad and of course it will use the Android 4.0 operating system. At just $99 the OUYA console could flip gaming on its head again as it will also be pushing for a free to play model, there is just one catch however and that is that only some gameplay has to be free. That said developers can offer free demos with upgrades to the full game, in-game items powers etc or subscriptions.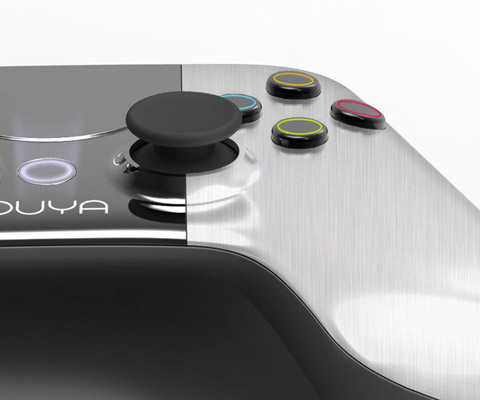 Developers themselves seem to be excited by this project. Jordan Mechner, the creator of Prince of Persia and Karateka, said "Who wouldn't want a beautiful piece of industrial design that sells for $99, plugs straight into your TV, and gives you access to a huge library of games?". Even Mojang, developer of Minecraft, looks to be impressed, saying "If OUYA delivers on the promise of being the first true open gaming platform that gives indie developers access to the living room gaming market, yes that is a great idea. We will follow the development of OUYA and see how it resonates with gamers. I could see all current Mojang games go on the platform if there's a demand for it.". But if that wasn't enough, it seems backers of the project also believe in it, having raised their goal of $950,000 in under 10 hours and as of this moment, it now sits at an astonishing $3,276,347 which was raised in just 2 days! How much more support it will gain remains to be seen as there is still 28 days left to go, but with a working prototype already this is one project that looks to be on the right track. Check the source below for more details.
Have at it: It's easy to root (and rooting won't void your warranty). Everything opens with standard screws. Hardware hackers can create their own peripherals, and connect via USB or Bluetooth. You want our hardware design? Let us know. We might just give it to you. Surprise us!
Posted by | Wed, Jul 11, 2012 - 03:59 PM
---
---