Legit News
Google Announces Nexus Q Media Streamer For $299
Google has announced Nexus Q, which combines the power of Android and Google Play to easily stream music and video in your home—all controlled by an Android phone or tablet.
Designed and engineered by Google, Nexus Q is a small sphere that plugs into the best speakers and TV in your house. It's the first-ever social streaming device—like a cloud-connected jukebox where everyone brings their own music to the party.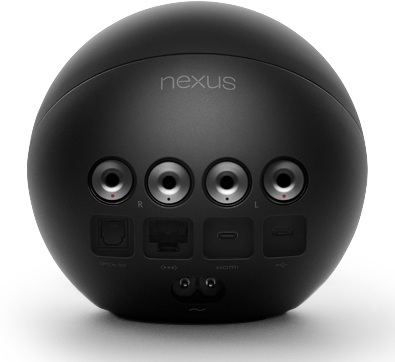 The Nexus Q features a Micro-HDMI output, an optical audio port, Ethernet jack, plus a Micro-USB port. It also has banana jack speaker outputs, which are for powering speakers using the Nexus Q's built-in 25-watt amp! When it comes to wireless connectivity you have built-in dual-band Wi-Fi, Bluetooth, and NFC (near-field communication) support. Available first in the U.S., you can preorder Nexus Q today from Google Play for $299, and it will ship mid-July. If you don't understand exactly what the Nexus Q is or how it exactly works be sure to watch the short video clip below.
Nexus Q streams your favorite entertainment directly from the cloud to your living room. Just use the Google Play and YouTube apps on your Android phone or tablet to surf an ocean of music, TV, movies and music, and Nexus Q will play it all on the biggest speakers and screen in the house. There are no downloads, no syncing, no running out of space. Just the stuff you love -- at home and out loud.
Posted by | Wed, Jun 27, 2012 - 02:32 PM
---
---