Legit News
Western Digital Enters Wireless Home Networking Market
Western Digital today unveiled its first line of wireless home networking products, designed specifically to accelerate movies, video and gaming, delivering a premium high-definition entertainment experience. With the My Net family of powerful and easy-to-use home networking products, WD debuts its exclusive FasTrack technology that instantly detects entertainment traffic on the network and fast-forwards it to gaming consoles, media players, smart TVs, tablets, smartphones, computers and other Wi-Fi connected devices.

WD is launching the series with six different products ranging from $69.99 to $349.99.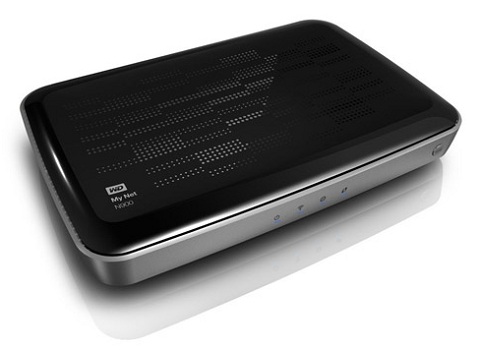 The flagship model is the My Net N900 HD dual-band router. It is available with and without local storage and is aimed at providing a premium entertainment experience for movies, games, video, music, video chat and more. The My Net N900 offers the ultimate performance for all connected devices in the home, even while streaming to multiple devices at the same time. The exclusive FasTrack Plus technology provides intelligent, real-time traffic prioritization for simultaneous HD and 3D media streaming and online gaming. The wireless-N router features high wireless performance with speeds up to 900 Mbps (450 + 450 Mbps on the 2.4 and 5 Ghz bands combined) and also includes 7 LAN and 1 WLAN Gigabit Ethernet ports for up to 10/100/1000 Mbps wired speeds, 2 USB ports for additional storage, printer and media share server use, and range amplifier antennas for extended range. Additionally, My Net N900 is UPnP and DLNA certified.
"With so many people within the home simultaneously watching movies, playing games and browsing the Web via their iPad, iPhone, Xbox and other devices, the network demands placed on today's connected home has grown exponentially," states Jim Welsh, executive vice president for WD's branded products and consumer electronics groups. "Our successes in creating Connected Home solutions with our WD TV media players and personal cloud products have given us valuable insights into the network-overload problems of home wireless users, and entering the wireless home networking market offers WD an exciting opportunity to strengthen our Connected Home offerings that are aimed at enhancing the home entertainment experience for consumers."
Posted by | Thu, Jun 14, 2012 - 08:39 AM
---
---