Netgear Launches R6250 Smart WiFi 802.11ac Router
Mon, Apr 08, 2013 - 8:30 AM
NETGEAR is expanding its market-leading family of next-generation 802.11ac wireless products with the R6250 Smart WiFi Router. The industry's newest router to support the upcoming 802.11ac wireless standard, the R6250 is designed for customers who want the best possible 802.11ac WiFi performance but don't feel the need to have the fastest 802.11n WiFi performance in the 2.4 Ghz band. The router includes Gigabit Ethernet ports and a USB 3.0 port so that you can make the most of the outstanding performance it delivers with 802.11ac WiFi. The NETGEAR R6250 is ideal for HD streaming to multiple devices, including the latest smartphones with 802.11ac, such as the Samsung Galaxy S4 and the HTC One.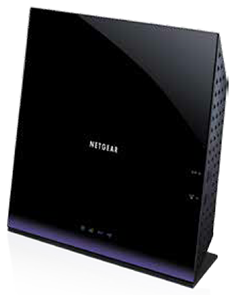 With a powerful dual-core 800 MHz engine to enable combined WiFi connections at Gigabit speeds up to 1600 Mbps (300 Mbps @ 2.4 Ghz 802.11n + 1300 Mbps @ 5 Ghz 802.11ac), the R6250 Smart WiFi Router offers optimal wireless coverage for large homes. It also has a new SuperSpeed USB 3.0 port, capable of transferring data from your hard drive up to 10 times faster than a USB 2.0 interface. These features make the R6250 ideal for enabling your increasingly connected digital lifestyle. The R6250 is particularly useful as the network hub for families with eight or more WiFi devices, and works especially well with dual-band WiFi devices such as the Apple iPad and iPhone 5. The NETGEAR R6250 WiFi Router is available now for $169.99 shipped.
"At NETGEAR, we recognize that your home network today has become increasingly complex and must support multiple diverse Internet-enabled devices – smartphones, tablets, computers, game consoles and more — with an ever-expanding library of digital content," said Sandeep Harpalani, NETGEAR Director of Product Marketing for Core Networking.