MSI N760 HAWK Video Card Review
Wed, Aug 07, 2013 - 12:00 AM
Metro Last Light
Metro: Last Light is a first-person shooter video game developed by Ukrainian studio 4A Games and published by Deep Silver. The game is set in a post-apocalyptic world and features action-oriented gameplay with a combination of survival horror elements. It uses the 4A Game engine and was released in May 2013.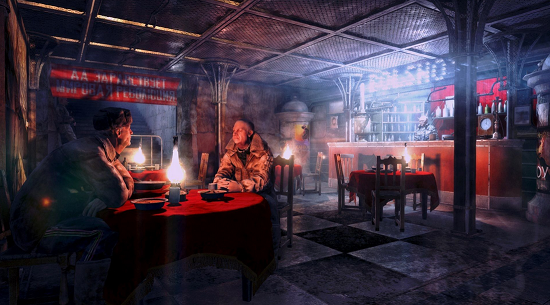 Metro Last Light was benchmarked with Ultra settings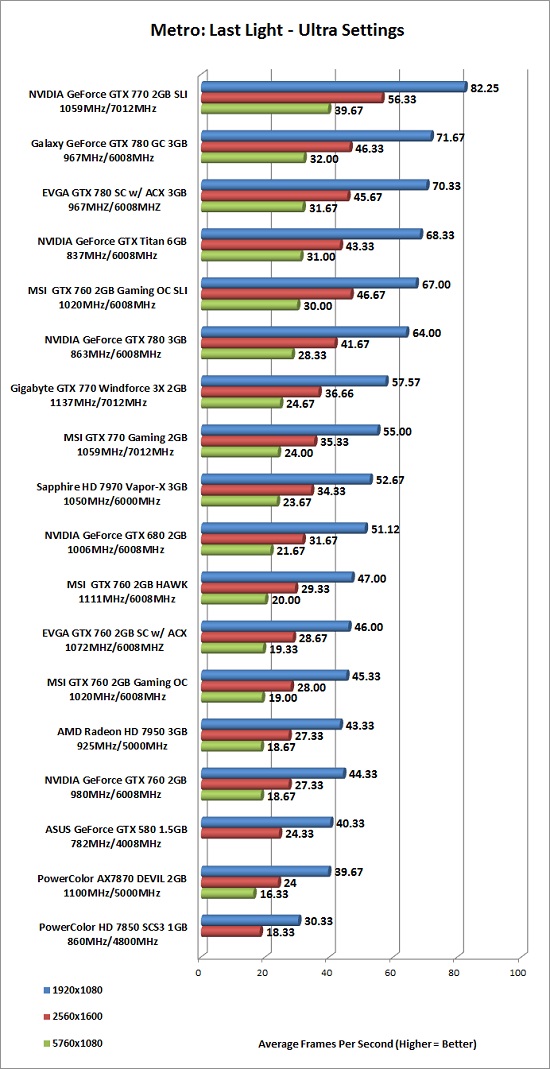 Benchmark Results: The MSI N760 HAWK was again faster than any other GeForce GTX 760 card in Metro: Last Light and it wasn't too far behind the NVIDIA GeForce GTX 680.