MSI N760 HAWK Video Card Review
Wed, Aug 07, 2013 - 12:00 AM
MSI N760 HAWK Retail Box and Bundle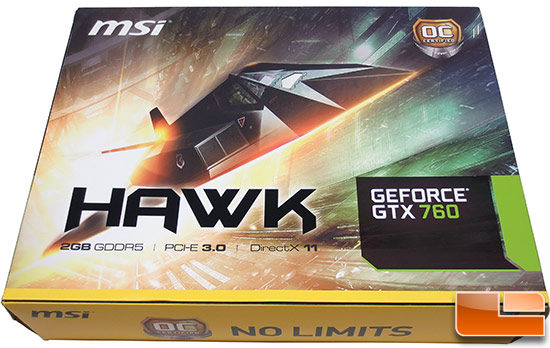 MSI has a sharp looking retail packaging with the Lockheed F-117 Nighthawk on the front that is coming right at you. Besides the 'OC Certified' logo in the upper right hand corner of the box you wouldn't know that this card is something truly special. On the long sides of the box it again says 'OC Certified' along with the phrase 'No Limits'.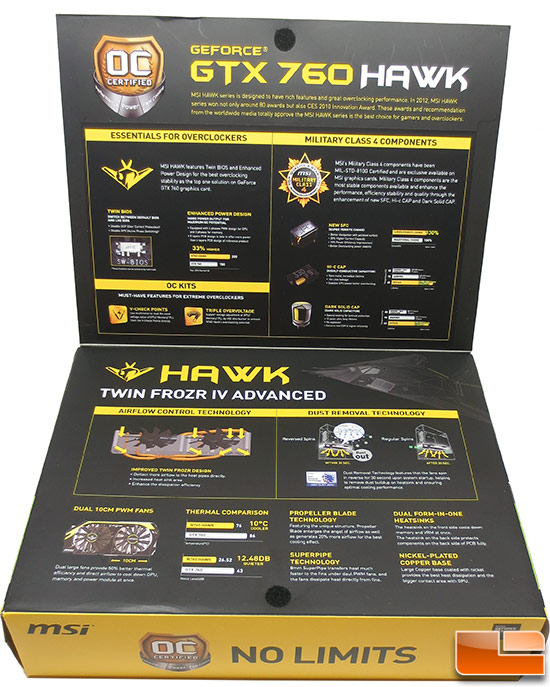 When you flip open the lid of the box you'll find tons of information about the key features of this card. Here you'll find details on overclocking essentials, military class 4 components, OC kits, airflow control technology, dust removal technology and much more.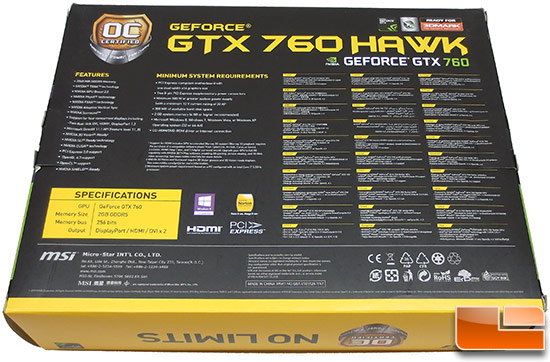 The back of the retail box lists some of the key features and touches on some of this cards selling points.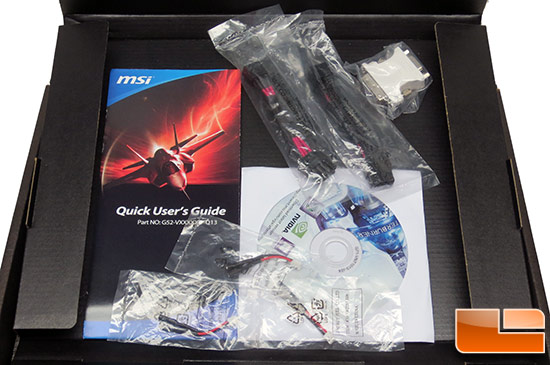 When it comes to the accessory bundle you get a pair of 8-pin PCIe power to dual 4-pin Molex power adapters, a DVI-to-VGA adapter, three multi-meter adapters for the V-Check points, a quick setup guide and the driver disc.