MSI GeForce GTX 760 Gaming OC 2GB Video Card Review in SLI and 2D Surround
Tue, Jun 25, 2013 - 8:15 AM
Metro Last Light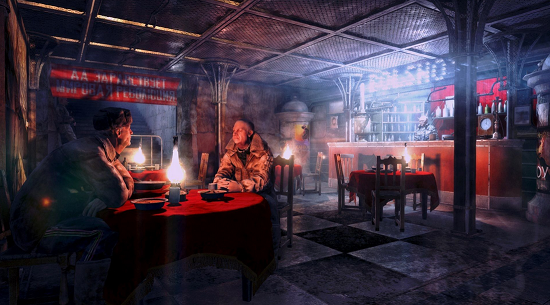 Metro: Last Light is a first-person shooter video game developed by Ukrainian studio 4A Games and published by Deep Silver. The game is set in a post-apocalyptic world and features action-oriented gameplay with a combination of survival horror elements. It uses the 4A Game engine and was released in May 2013.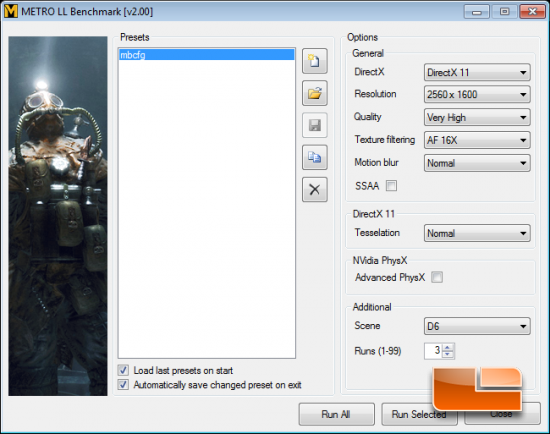 Metro Last Light was benchmarked with the games built-in benchmark with Very High quality settings, 16x AF, normal motion blur and DX11 tessellation set to normal. Advanced PhysX was disabled.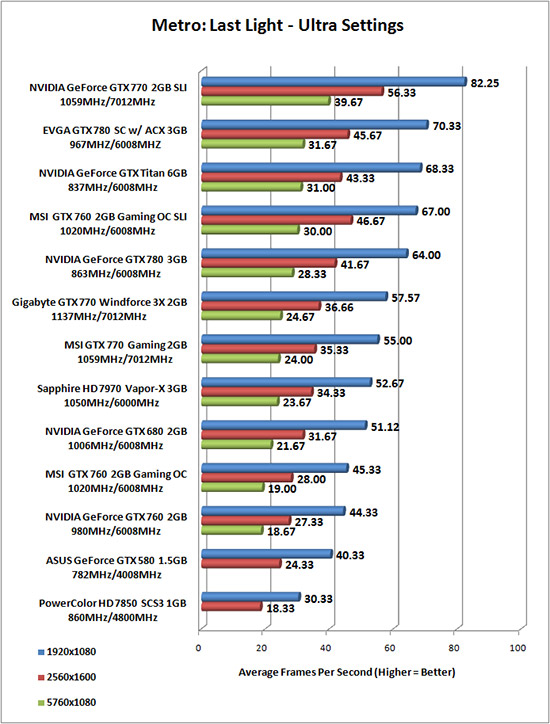 Benchmark Results: The MSI GeForce GTX 760 Gaming OC card was able to take a small lead over the reference NVIDIA GeForce GTX 760 graphics card. At 1920×1080 the MSI GeForce GTX 760 averaged 45.33 frames per second while the reference card averaged 44.33 frames per second. At 2560×1600 the MSI Gaming OC card averaged 28 frames per second versus the reference average of 27.33 frames per second. At 5760×1080 the MSI GeForce GTX 760 averaged 19 frames per second, .33 frames per second faster then the reference design.