Logitech G710+ Mechanical Gaming Keyboard Review
Mon, Jan 28, 2013 - 12:00 AM
Using the Logitech G710+ & Conclusion
The Logitech G710+ feels and types like any other Brown switch mechanical keyboard. That's not a bad thing, but rather an acknowledgement that Cherry has done a good job with its mechanical switch technology.
So it's only fair then to compare the G710+ to other mechanical keyboards in other ways.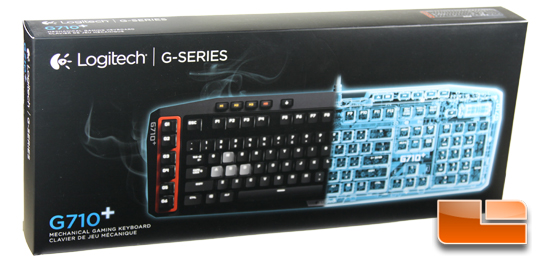 The G710+ joins the few other mechanical keyboards with macro keys and individual key backlighting such as Razer's Black Widow Ultimate, Corsair's Vengeance K90, and GIGABYTE's Aivia Osmium. Additionally, the Logitech Game Software is very easy to use and offers a large set of macro customization options.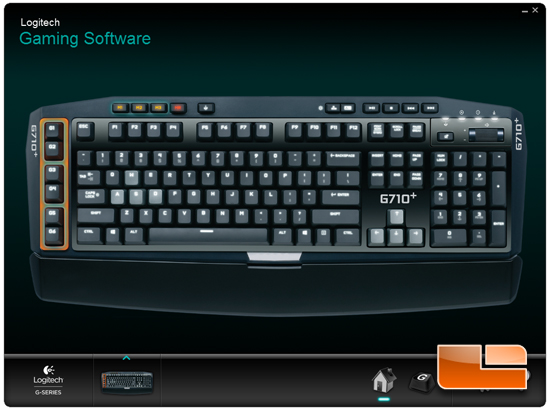 The G710+ has a collection of useful premium features such as underside cable management and a USB port. Furthermore, Logitech is quite generous with the inclusion of dedicated media keys on the G710+, which normally are not found on other mechanical keyboards.

Like most of Logitech's other gaming keyboard, the G710+ has its own style that sets it apart from other keyboards. The glossy black and matte gray complement the keys and the white backlights. The angles and orange accent may not be to everyone's liking, but I can't help but feel this looks like a mean vehicle of some kind – I just don't know if it's supposed to look like a super car, fighter jet, or toy bulldozer.
Unfortunately, there actually is something lacking and that is a 1-year warranty. I would much prefer to see at least 2-years being offered from a company that prides itself with quality keyboards.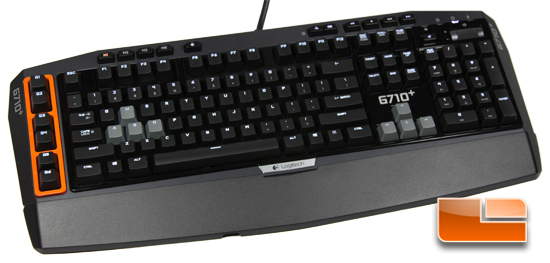 We may never know why Logitech took so long to deliver a mechanical keyboard to the market, but the G710+ is most certainly welcome. Logitech doesn't include the more gimmicky things found on its other G-series keyboard such as the small LCD screen. The G710+ has only functional and useful features while maintaining a unique appearance.
The G710+ debuted with a MSPR of $150 which persisted for several months after its release. It can now be typically be found for $129.99 shipped, which is a more reasonable price and places the G710+ well in line with its competition. Had this come to us when it was more expensive, it wouldn't be deserving of our Recommended Award.
Legit Bottom Line: Logitech's first mechanical keyboard doesn't explore new boundaries nor does it really improve on what's already established. However, a well thought-out form and useful features make the G710+ a very attractive option for those looking for a premium mechanical gaming keyboard.