Logitech G710+ Mechanical Gaming Keyboard Review
Mon, Jan 28, 2013 - 12:00 AM
Logitech Game Software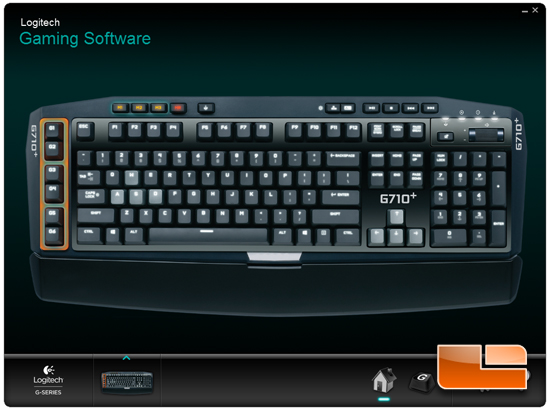 A driver CD is not included in the keyboard package. Default plug-and-play drivers can be used, but the macros will not be customizable and will default to 1, 2, 3, 4, 5, 6 for each respective G-key. Logitech's Setpoint software, used for non-gaming Logitech peripherals, cannot configure the G710+. Gamers looking to use the macros and/or unify the G710+ with other Logitech gaming accessories should download the latest version of the Logitech Gaming Software.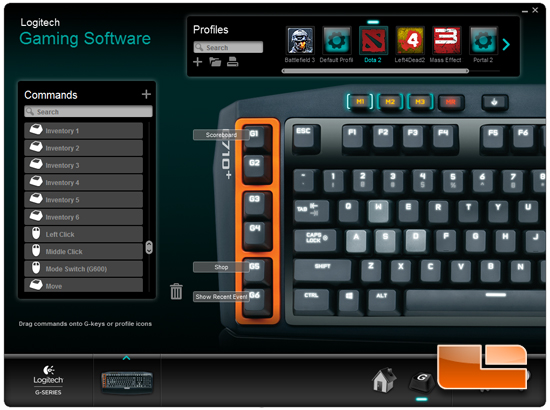 The 6 G-keys can each be assigned macro functions. Each game can have three profiles and each profile can have its own set of assigned macro functions.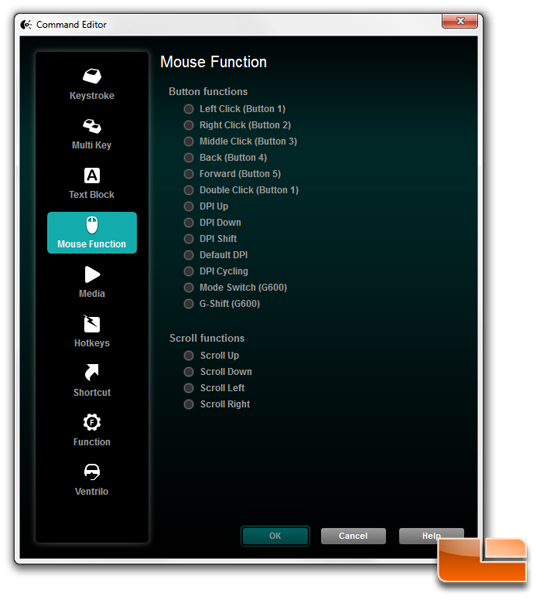 Users can bind key commands, key combinations, hotkeys, open programs, or even have a love letter typed out automatically through the Text Block editor.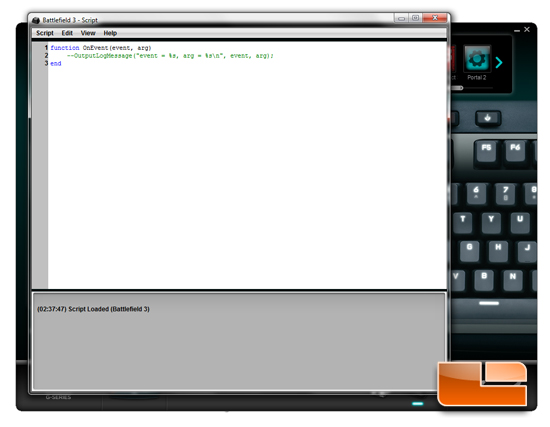 LUA scripts extend the functionality of Logitech Gaming Software. To access the scripting editor, enter the G-key customization tab, right click a profile at the top, and select Scripting.