Logitech G600 MMO Gaming Mouse Review
Thu, Feb 14, 2013 - 12:00 AM
Logitech G600 MMO Gaming Mouse
Some of you readers may be balking at the idea of a button-loaded MMO mouse. After all, it doesn't seem to make sense to have more buttons than fingers you can count. Yet, Logitech has answered to a niche group of gamers and has now unleashed the G600 to conquer the deepest dungeons and the most distant galaxies. This is a gaming mouse to fulfill the needs of the most hardcore of MMO gamers.
We've seen MMO mice before. In-fact, the G600 with its twelve thumb buttons appears to be heavily inspired by the Razer Naga! It then only seems inevitable to answer the following question by the end of this review: is the G600 as good as or better than the Razer Naga?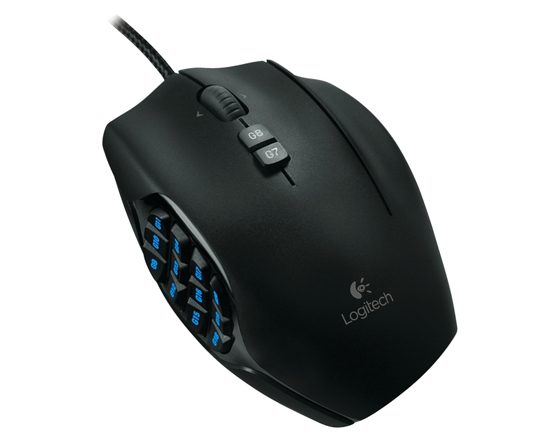 The big highlight of the G600 is 20 programmable buttons: 12 thumb buttons backlight by RGB LEDs, three primary finger buttons, and a scroll wheel with tilt buttons. In addition are onboard memory that can hold three profiles and an 8200 DPI laser sensor. The G600 can be found for $64.62 shipped at Amazon and also comes in white.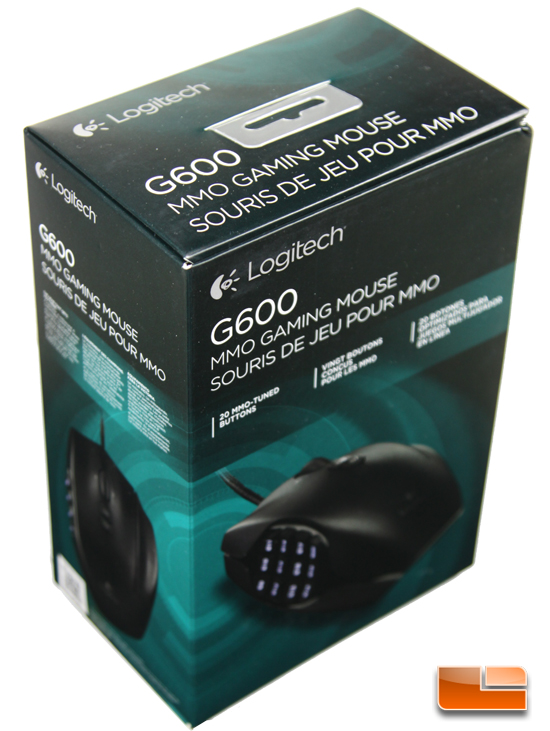 Logitech G600 Features and Specifications:
20 MMO-tuned buttons: Three primary buttons. Twelve thumb buttons. A clickable scroll wheel that tilts. DPI and profile switching.
Light it up your way: The thumb panel's RBG illumination is fully customizable with over 16 million possible combinations. Set colors pulse on and off, or configure them to continuously change.
Onboard brains: The three memory profiles are stored onboard so can access all your button, tracking, and lighting color information on any computer with no software required.
8200 DPI laser sensor
4.7 x 3 x 1.5 inches (LxWxH) and 4.7 ounces
3-year warranty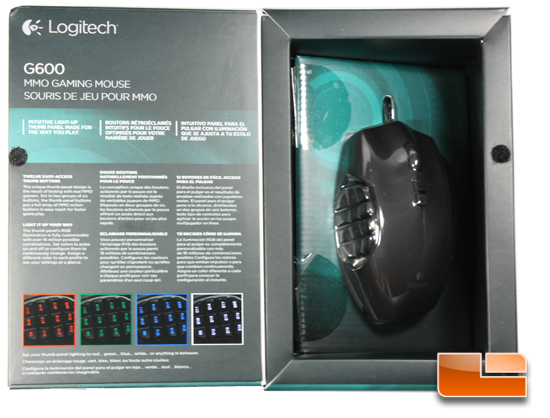 The box has a front flap that can be pulled open revealing the G600 behind a plastic shell. The packaging is rather clever as the box has to be disassembled almost like a puzzle to release the contents. I would much rather cut through small pieces of tape and unfold cardboard rather than struggle with hard plastic clamshell packaging.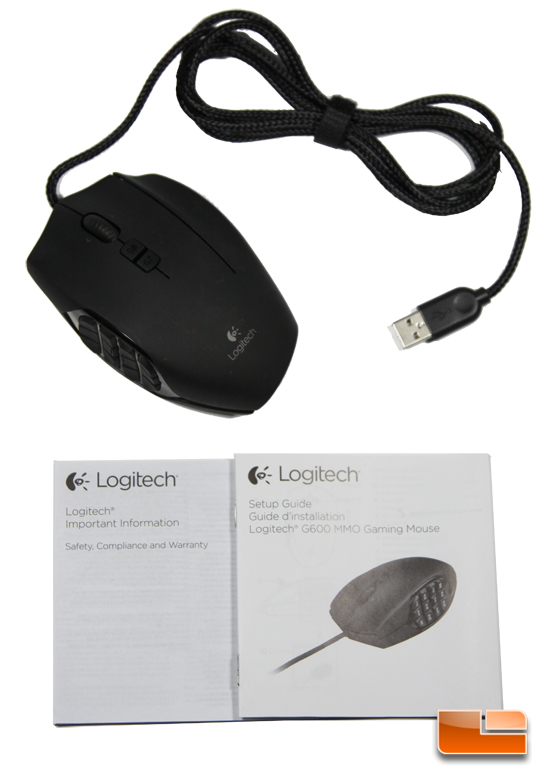 The rest of the package's contents are found underneath the mouse. Much like the Logitech G710+'s contents, the G600 package only comes with the product itself, a quick start manual, and a hazard warning. No driver CD is included, which is rather surprising because the mouse's 20 programmable buttons and profiles can only be configured with the Logitech Game Software. I don't imagine that is a huge obstacle to download the driver software from Logitech's website, but I can't help but feel that the G600's package is incomplete. The product details on the box do inform us that the G600 is fully functional without the use of the driver software thanks to its onboard memory. We will cover the mouse software on another page of this review, but let's first take a closer look at the mouse.