Logitech G110 Gaming Keyboard Review
Sat, Dec 15, 2012 - 12:00 AM
Closing Thoughts & Conclusion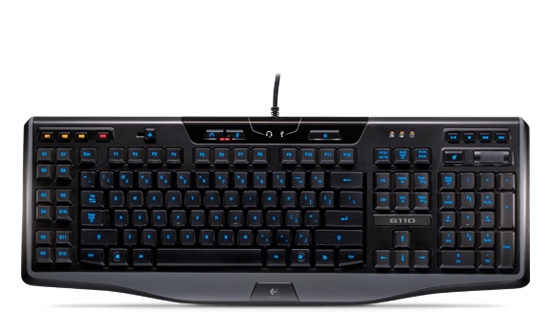 Available for nearly three years, the Logitech G110 has aged for both better and worse in a crowded keyboard market. The underside tabletop cord management channels are not fully accommodating of all cord types and can be unnecessary for those who already invest in other ways to manage their tabletop. The backlighting is admittedly underwhelming. The integrated audio is useless on computers with dedicated sound cards.
The G110 is often priced between $60-$80, but on occasion can be found for less. Right now the best price for the Logitech G110 is $59.99 shipped on Amazon. It has strong competition against some gaming membrane keyboards as well as a number of cheaper mechanical keyboards. Most notable are the Microsoft Sidewinder X4 and X6, which tend to see frequent discounts while offering the same or similar experience typical with membrane keyboards. Then there are the cheaper mechanical keyboards which drop the gaming features and bank on their affordability and mechanical switches. Typists with a dislike for membrane keyboards won't find an enjoyable experience with the G110.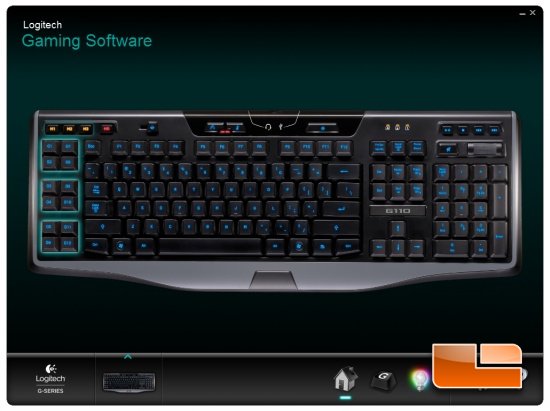 Logitech does many things right on this keyboard. For example, the Logitech G110 is a looker and readily blends in with the other black and gray gaming peripherals. The rubber domes are quiet and responsive. Big macro key users on a budget should notice the G110 and its twelve G-keys. No other keyboard that costs as much as the G110 has that many! Along with the Logitech Gaming Software, G110 users have many options for configuring those keys. Logitech has spent years refining and improving its software and the accomplishment not only speaks through the G110, but also Logitech's other gaming keyboards.
The Logitech G110 comes with a 1-year warranty on parts. Affordability and a well-rounded set of features make the G110 a safe buy for those looking for a new budget gaming keyboard or as a gamer gift.
Legit Bottom Line: Despite its age and strong competition, the Logitech G110 remains a viable option for the gaming keyboard shopper on a modest budget.