Logitech G110 Gaming Keyboard Review
Sat, Dec 15, 2012 - 12:00 AM
Lightning & Software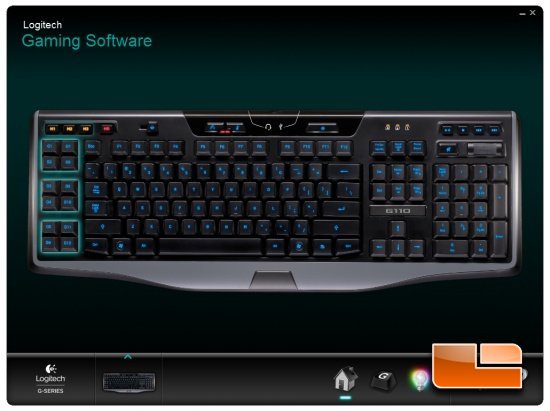 While the keyboard package comes with a CD that installs the keyboard control software, I advise new users to download the newest version Logitech's Gaming Software from their support webpage. The Logitech Gaming Software allows G110 users to customize the backlight and macro keys. Logitech's Setpoint software, used for non-gaming Logitech peripherals, cannot configure the G110.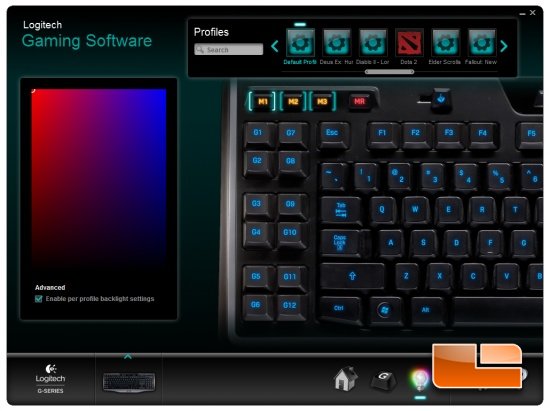 The G110's backlights are capable of a spectrum of colors between red and blue.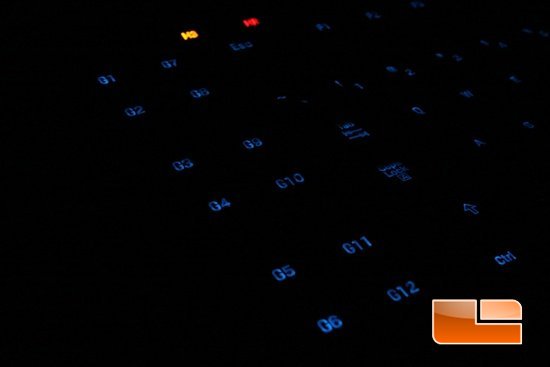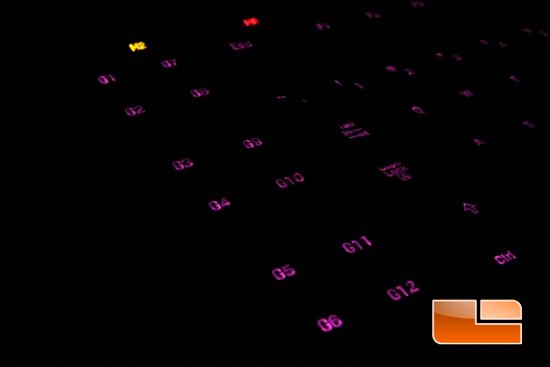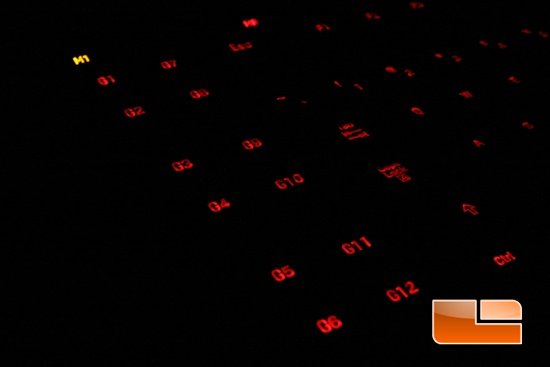 The Logitech Gaming Software can assign different lighting to each macro profile.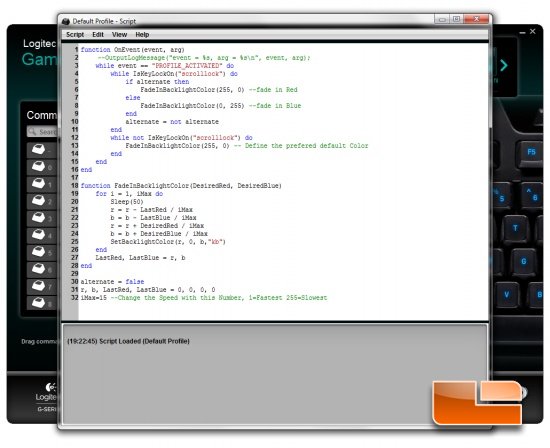 LUA scripts extend the functionality of Logitech Gaming Software. To access the scripting editor, enter the G-key customization tab, right click a profile at the top, and select Scripting. The script in the image above cycles the G110's backlighting between red and blue.
Logitech was influential in popularizing backlit gaming keyboards, but I can't help but feel that the G110's backlight implementation is faring poorly against newer competition. A fully lit G110 isn't very bright and it's almost impossible for the backlight to shine through the keys in daylight or in a well lit room. In fact, the G110 used in this review had its backlight turned on in every single photograph.
Compared to the Microsoft Sidewinder keyboards, the G110's alphanumeric font on its keys is smaller and restricts some of the light passing through. Fortunately for the G110, it isn't expected to compete against significantly more expensive keyboards with individually lit keys such as the Razer Black Widow Ultimate or the Rosewill RK-9100 which is usually around $110 shipped.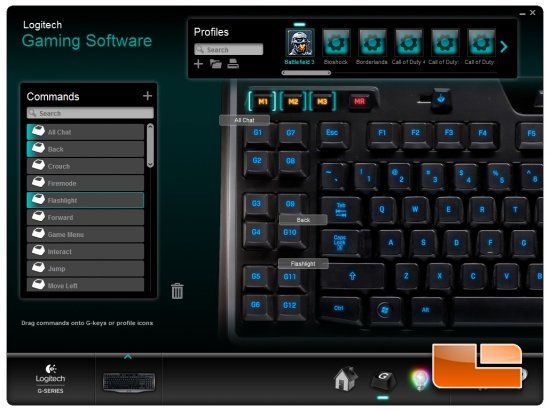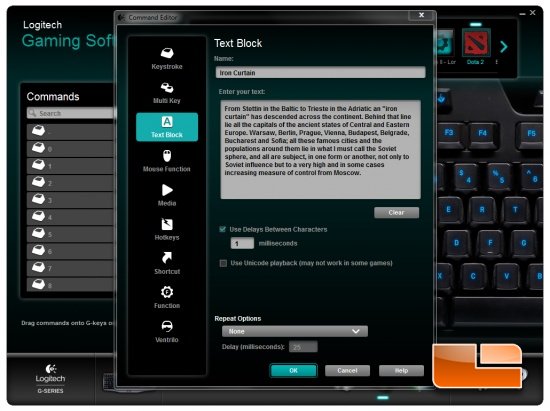 The 12 G-keys can each be assigned 3 macro functions, which means you have a total of 36 functions possible from just 12 keys. Users can bind key commands, key combinations, hotkeys, open programs, or even have the entire Iron Curtain speech typed out automatically through the Text Block editor.