Layoffs at Valve – What is Going on Inside The Gaming Company?
Thu, Feb 14, 2013 - 9:24 AM
Rumors are floating around today that Valve Corporation is cutting dozens of employees and that has many anaylsts and gamers wondering what is going on as that is usually a sign of financial issues or a major restructuring. It looks like this all started last night when Jeri Ellsworth, hardware designer a hardware designer sent out a tweet about it.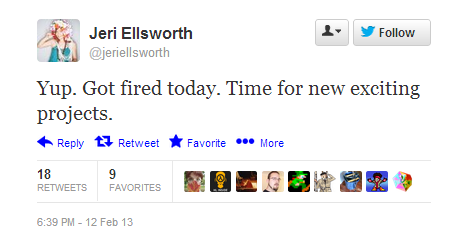 Ellsworth was one of the team members behind the design of controllers for Steam's Big Picture Mode and possibly working on the long-rumored Steam Box. Some think that her departure and the layoffs are a sign that Valve is shifting their focus from creating their own hardware to using third party solutions like the Xi3 Piston announced at CES 2013. It is also being reported that Valve's Director of Business Development, Jason Holtman is also no longer with Valve. Holtman has been associated with the Steam online store and was one of the driving forces behind it. Clearly, big changes are happening at Valve. Gabe Newell has sent out the following message to the media on the situation:
"We don't usually talk about personnel matters for a number of reasons. There seems to be an unusual amount of speculation about some recent changes here, so I thought I'd take the unusual step* of addressing them.
No, we aren't cancelling any projects. No, we aren't changing any priorities or projects we've been discussing. No, this isn't about Steam or Linux or hardware or [insert game name here]. We're not going to discuss why anyone in particular is or isn't working here.