Kingston HyperX Beast 64GB 2133MHz DDR3 Memory Kit Review
Fri, Dec 21, 2012 - 12:00 AM
Final Thoughts and Conclusions
Final Thoughts and Conclusions:
If you are looking for the largest capacity memory kits possible in order to maximize your systems performance, the Kingston HyperX Beast series is what you need. Only a few memory companies offer memory kits in capacities all the way up to 64GB. These 64GB memory kits are perfect for content creators that need gobs of memory and knowing that it is all backed by a lifetime warranty with free 24/7 tech support if anything happens down the line.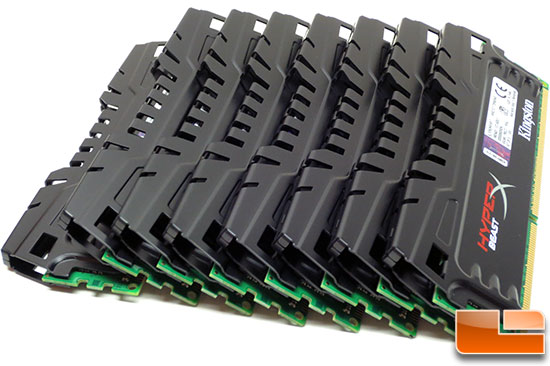 All that memory does come at a price though. The Kingston HyperX Beast KHX21C11T3FK8/64X 64GB 2133MHz memory kit that we reviewed today can be found online for $529.99 shipped. That is a pretty penny, but it is actually less than the only other rival 64GB 2133MHz memory kit, which is the G.Skill Ripjaws Z series at $689.99 shipped. Both 64GB kits have 2133Mhz clock speeds, CL11 timings, lifetime warranties and a pair of memory fans, but the Kingston HyperX Beast is $160 less expensive and the easy choice.
When it comes to performance the Kingston HyperX Beast 64GB 2133Mhz memory kit didn't disappoint with ~47 GB/s of memory bandwidth available on the Intel X79 platform we tested on. That is an amazing amount of bandwidth and there is so much memory available to the system with this kit! With this much memory some might run into stability issues on some boards, so be sure to update your BIOS before installing one of these kits to ensure that the installation process goes as smoothly as possible.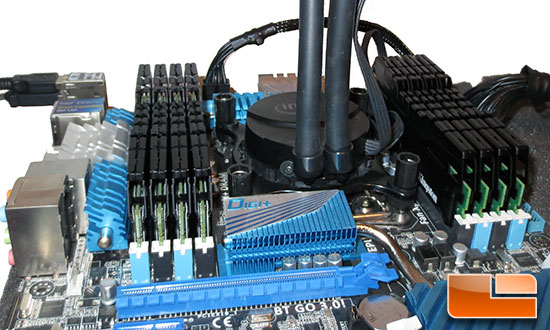 At the end of the day if you find yourself running out of memory and want to max out your boards memory capacity, you can easily do that with a HyperX Beast memory kit. We have no problem recommending one of these kits as it will provide you with years of use and you won't be saying that your memory it full with one of these kits. If you can manage to fill up 64GB of memory on an Intel X79 board then it is time to move up to a workstation! All Kingston HyperX Predator memory is backed by a lifetime warranty!
Legit Bottom Line: The Kingston HyperX Beast Series lives up to its name and delivers massive storage capacities at speeds enthusiasts want.