Kingston HyperX Beast 64GB 2133MHz DDR3 Memory Kit Review
Fri, Dec 21, 2012 - 12:00 AM
Installing HyperX Beast w/ Intel XMP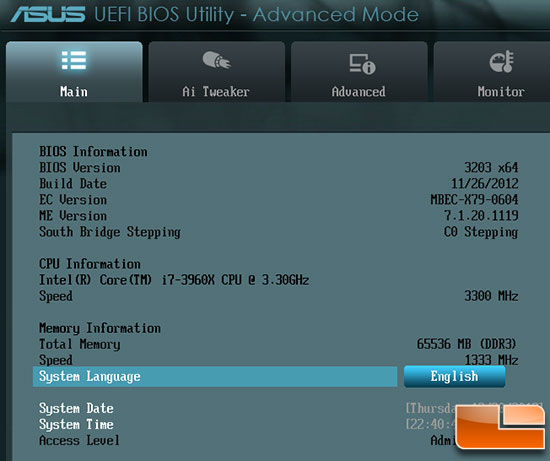 We are using the ASUS P9X79 Deluxe motherboard for testing with BIOS 3203 and as you can see on the first boot, the system posted with the JEDEC standard timings at 1333MHz. The total memory is 65536MB! That is a ton of memory folks! It boots with these timings to ensure the system will boot and then you need to go into the BIOS and either manually set everything up or use one of the Intel XMP profiles.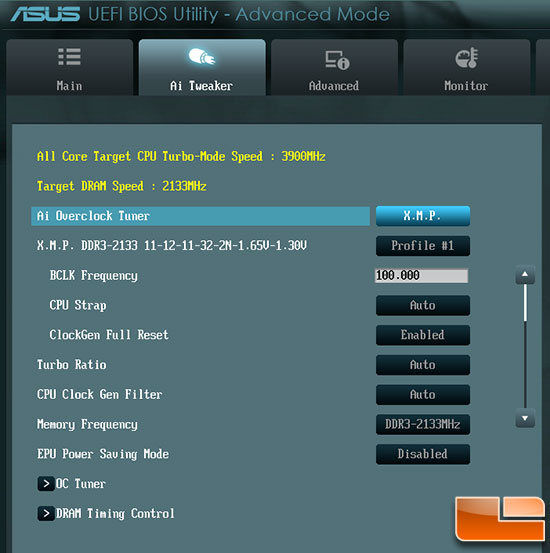 By going into the Ai Tweaker BIOS menu you can enable X.M.P use and then pick what profile that you want to use. In the image above we selected the first X.M.P. profile and it loaded up all the system settings needed to run at 2133MHz! This adjusts both timings and voltages, so getting the system up and running at 2133MHz is very simple. With X.M.P. Profile #1 the timings were 11-12-11-32 with a command rate of 2T.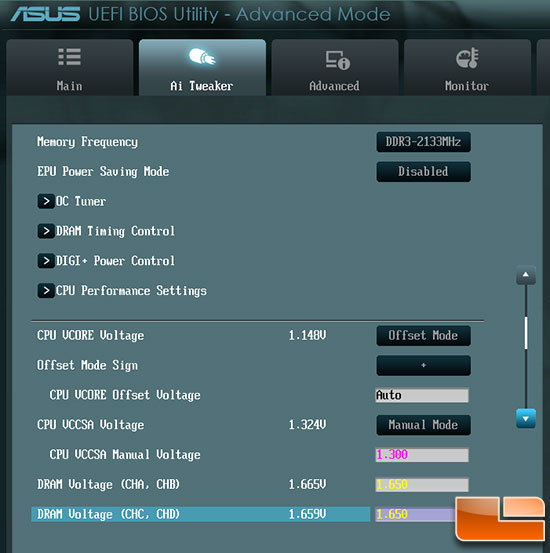 Here is a quick look at the voltage settings to show you that it increased the DRAM voltage to 1.650V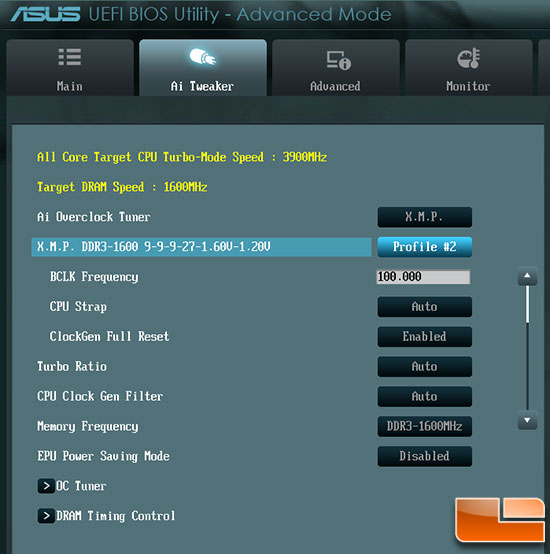 The second X.M.P Profile is set for 1600MHz XMP operation and you'll notice that the timings are tighter for better performance as they are now 9-9-9-27 with a command rate of 2T. The voltage is also reduced down to 1.60V for this clock speed, so you'll get minor power and heat savings with this memory profile.
Now that we know what the profiles are can take a look at the test system and get to the benchmarks!