Intel Ivy Bridge 2.0GHz Quad-Core CPU Pictured and Benchmarked – B3 Stepping
Wed, Nov 23, 2011 - 11:57 AM
More images and details have come forth about Intel's upcoming Ivy Bridge processor as another Engineering Sample processor has been spotted on the Coolaler Forums.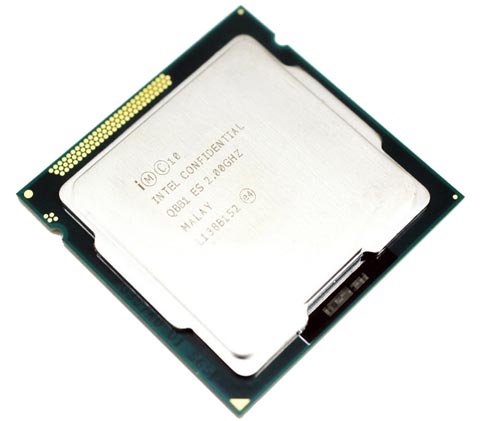 The CPU that is shown on their forums is a 22nm Quad Core B3 stepping processor running clock speeds of 2.0GHz at 1.056V. The site has CPU-Z 1.58 screen shots showing that the processor has 6MB of L3 Cache along with an 65W TDP rating.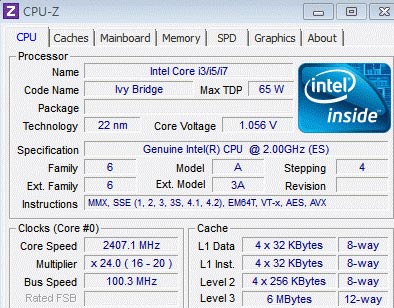 CPU-z reports the processor at 2407.1MHz in turbo mode on a Gigabyte Z68X-UD7 motherboard with BIOS F9 and also on a Gigabyte Z68X-UD3H-B3 motherboard with BIOS F5e. Coolaler also shows the systems dual channel memory running at 2133MHz with impressive CL6 timings! The AIDA64 benchmark results on the memory was 16GB/s read and 13GB/s write. This is great news for all the Intel LGA1155 motherboard owners as this confirms that Ivy Bridge 22nm CPUs will work on existing motherboards. This is also the first time that we have seen a B3 revision Ivy Bridge processor, so we must be getting closer to the launch!