Intel Delivers the World's First 6-Watt Server-Class Processor – Atom S1200 Series
Tue, Dec 11, 2012 - 1:58 PM
Intel Corporation introduced the Intel Atom processor S1200 product family today, delivering the world's first low-power, 64-bit server-class system-on-chip (SoC) for high-density microservers, as well as a new class of energy-efficient storage and networking systems. The energy-sipping, industrial-strength microprocessor features essential capabilities to achieve server-class reliability, manageability and cost effectiveness. he SoC includes two physical cores and a total of four threads enabled with Intel Hyper-Threading Technology (Intel HT). The SoC also includes 64-bit support, a memory controller supporting up to 8GB of DDR3 memory, Intel Virtualization Technologies (Intel VT), eight lanes of PCI Express 2.0, Error-Correcting Code (ECC) support for higher reliability, and other I/O interfaces integrated from Intel chipsets.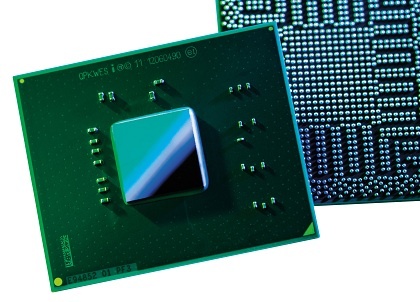 The new Intel Atom S1200 product family will consist of three processors with frequency ranging from 1.6GHz to 2.0GHz with actual TDP as follows:
Intel Atom S1260 (8.5Watts)
Intel Atom S1240 (6.1Watts)
Intel Atom S1220 (8.1 Watts)
The Intel Atom processor S1200 is shipping today to customers with recommended customer price starting at $54 in quantities of 1,000 units.
"The data center continues to evolve into unique segments and Intel continues to be a leader in these transitions," said Diane Bryant, vice president and general manager of the Datacenter and Connected Systems Group at Intel. "We recognized several years ago the need for a new breed of high-density, energy-efficient servers and other datacenter equipment. Today, we are delivering the industry's only 6-watt SoC that has key datacenter features, continuing our commitment to help lead these segments."