Intel Core i7-4960X Ivy Bridge-E Processor Review
Tue, Sep 03, 2013 - 5:40 PM
3DMark 2013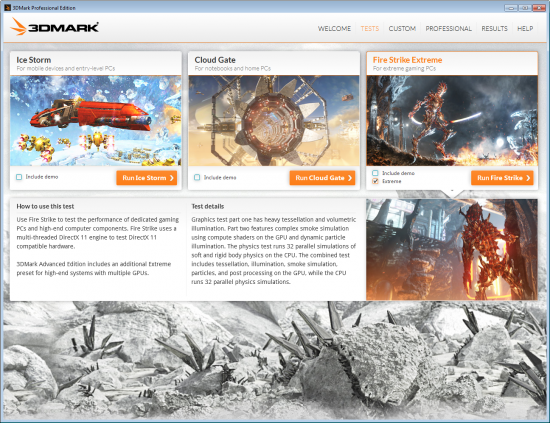 Futuremark 3DMark has three primary benchmark tests that you can run and which test you should be running depends on the system that you are benchmarking on.
Ice Storm – For mobile devices and entry-level PCs
Cloud Gate – For notebooks and home PCs
Fire Strike – For gaming PCs
Fire Strike Extreme – For extreme gaming PCs (extreme mode for those with multiple GPUs)
We ran the FireStrike  Extreme benchmark to see how the processors would perform.
Benchmark Results: 3DMark Firestrike Extreme showed really nice performance scaling and showed the Core i7-4960X to be less than 1% faster than the Core i7-3960X in the overall test. In the Physics section of the benchmark the Core i7-4960X was found to be nearly 7% faster!