Icy Dock MB882SP and MB982IP Hard Drive Converter Reviews
Tue, Jul 02, 2013 - 12:00 AM
Final Thoughts and Conclusion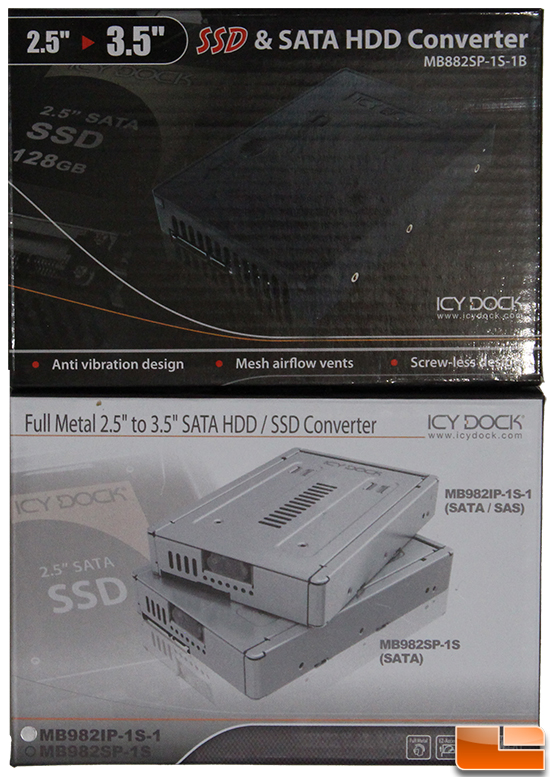 If you have hardware that doesn't support 2.5" hard drives and would like to step up to a SSD or one of the new hybrid 2.5" hard drives, you have a few choices. One option is to get a bracket to install the 2.5" drive into a 3.5" drive bay. However, that is often times not a good option, Icy Dock has shown us a better way to convert 2.5" drives into the 3.5" form factor. Using either of their converter enclosures will allow you to use a 2.5" drive in a 3.5" drive bay, a NAS, server, external hard drive enclosure or virtually any device that uses 3.5" hard drives.
Icy Dock has taken into consideration almost every need, providing options from a simple SATA converter, an enterprise class SAS converter and event an enterprise class dual drive RAID enclosure. My preference is the enterprise class enclosures as I think they are the nicest, due to the push button lid opener, the drive lift and the quality difference between a metal enclosure and a plastic one. My recommendation is to spend a little more and get the MB982IP-1S model.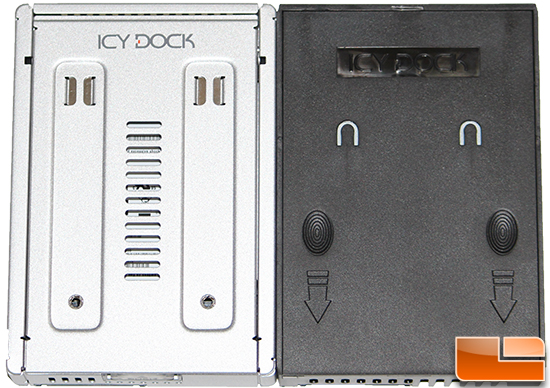 When it came to performance, it was nice to see no performance impact in testing the MB882SP-1S-1B. Unfortunately, my test system does not allow for testing a SAS drive, so given Icy Dock's reputation, we will give them the benefit of the doubt that there is no performance impact when using the MB982IP-1S-1.
For some, replacing a case, NAS or other hardware in order to use 2.5" hard drives can be very expensive. Icy Dock has a solution that is very reasonable whether you need the low end MB882SP-1S-1B converter for around $26.00 online, or the higher end enterprise friendly model MB982IP-1S-1 for less than $35.00 each. Included in that price is a 3 year warranty, which will extend the life of older hardware.
Legit Bottom Line: Icy Dock has a great solution for those wanting to use 2.5" SSD, SAS or Hybrid hard drives in existing hardware that only supports 3.5" hard drives. Purchasing of these converters would be a cheaper solution than swapping out other hardware. With no loss of performance, there is no reason you have to replace your hardware just to take advantage of the latest 2.5" hard drives.