Icy Dock MB882SP and MB982IP Hard Drive Converter Reviews
Tue, Jul 02, 2013 - 12:00 AM
Test Setup
Before taking a look at how the converters perform, here is the test system used. All testing was done on a clean install of Windows 8 Pro 64-bit. All benchmarks were completed on the desktop with no other applications running.
The Intel Z77 system that was used to test the Icy Dock hard drive converters was running the Gigabyte Z77X-UP5 TH motherboard with the F11 BIOS from 09/03/2012, with the i5-3570K processor running slightly overclocked at 4.0GHz. 16GB of Kingston HyperX Blue memory was installed running using the XMP Profile 1, the default 1866MHz and 9-11-9-24 2T settings.
Intel LGA 1155 Test System

Component

Brand/Model

Live Pricing

Processor

Intel i5-3570K

Motherboard

Gigabyte Z77X-UP5 TH

Memory

Kingston HyperX KHX1866C9D3K4 16GB

OS Drive

Intel 520 180GB

Power Supply

Lepa G650 MAS

Operating System

Windows 8 Pro 64-Bit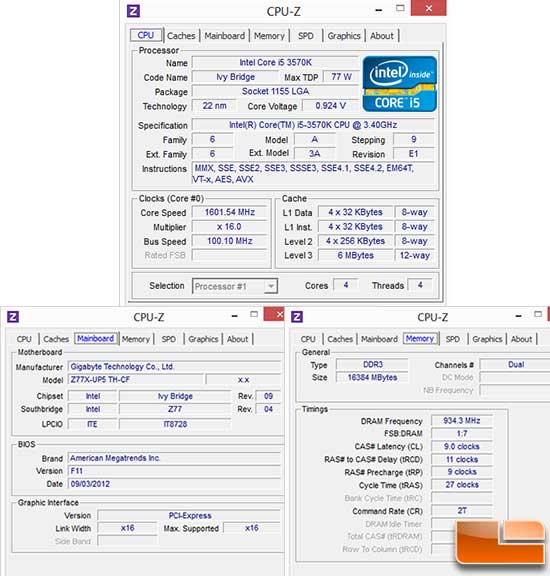 Detailed CrystalDiskInfo Information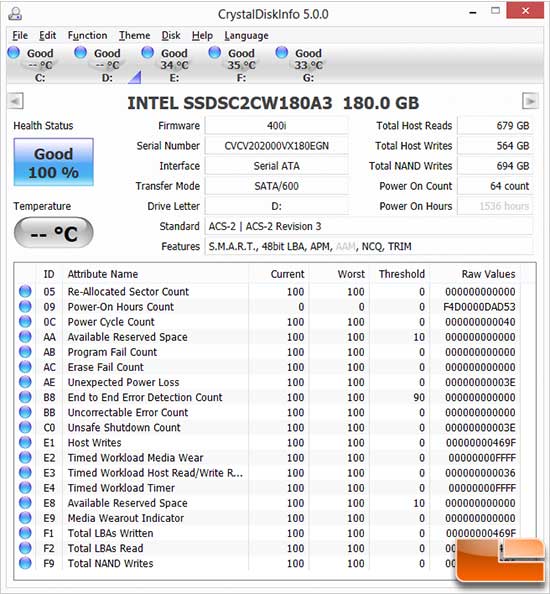 Installed in the converters will be a new Intel 520 series 180GB SSD. It is running firmware 400i, TRIM is enabled and it is connected to the SATA 6Gbps controller.