HP Launches 11 AMD Llano Powered Notebooks
Tue, Jun 14, 2011 - 9:05 AM
HP today expanded its consumer and business notebook portfolios with 11 new models utilizing AMD's latest VISION Technology for exceptional performance at an affordable price. The new notebooks are in the HP Pavilion dv-series (Pavilion dv4, dv6 and dv7), HP Pavilion g-series (Pavilion g4, g6 and g7), HP ProBook b-series (HP ProBook 6465b and ProBook 6565b) and HP ProBook s-series (ProBook 4535s, 4435s and 4436s). This is great news for AMD and based on our use of Llano we are very impressed with the Sabine mobile platform and what it can do! We are happy to see prices in the $449 to $679 range as well!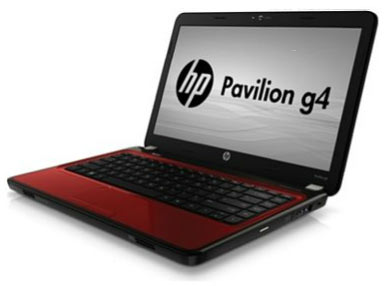 Pricing and availability
The HP Pavilion dv6 starts at $599.99 and the Pavilion dv7 starts at $699.99. The Pavilion dv6 and dv7 are expected to be available in July.
The HP Pavilion g4 starts at $449.99, the Pavilion g6 starts at $498 and the Pavilion g7 starts at $499. The HP Pavilion g-series is expected to be available in July.
The HP ProBook b-series starts at $679. The HP ProBook b-series is expected to be available on June 27.
The HP ProBook s-series starts at $519 and is expected to be available on June 27.
The new notebooks offer AMD A-series APUs, designed to deliver increased processing speed and visual performance with longer battery life. For consumers, HP Pavilion dv- and g-series notebooks offer optional dual graphics, balancing performance with power needs by switching between single- and dual-graphics modes. AMD Image Enhance with AMD Perfect Picture HD also automatically adjusts for dynamic color and contrast, making skin tones appear realistic and video smoother and more vivid.