Hands-on with a Real Kingston HyperX Predator 1TB USB Flash Drive
Tue, Jan 08, 2013 - 6:20 PM
Many sites are claiming that Kingston didn't bring a real 1TB USB Flash Drive to CES 2013, but that is not the case. Legit Reviews was able to sit down with Kingston and get a chance to actually use the Kingston HyperX Predator 1TB USB Flash Drive that was announced yesterday!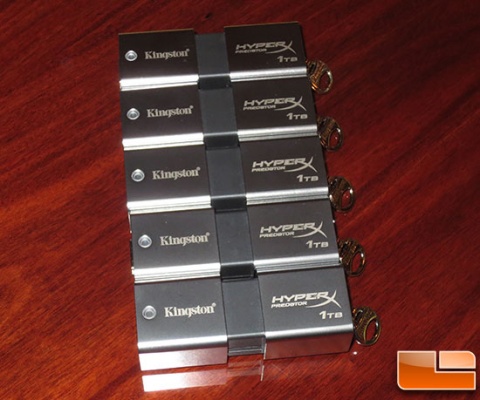 Most of the drives that Kingston is showing off are dummy mock ups, but a couple prototype 1TB drives are here at the show. The part number on this bad boy is DTHXP30/1T and it has an MSRP of around $3400. Kingston will also have a 512GB version (DTHXP30/512GB) that has an MSRP around $1750 and it is actually listed up on Amazon right now. These drives are for those that need to move around massive amounts of data around and are willing to pay a price premium for the convenience of a USB 3.0 Flash drive!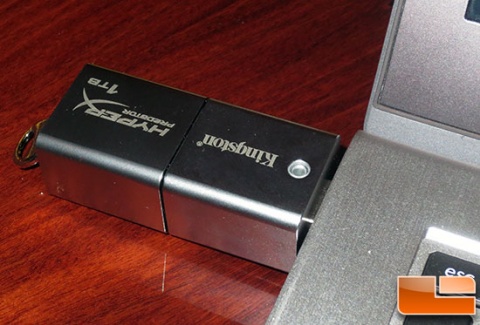 We happened to have our ASUS UX31A Ultrabook on us when we had the opportunity to try out this 1TB USB drive, so we gave it a shot. The good news is that the Ultrabook detected the Flash drive and it ran fine on our Windows 8 system.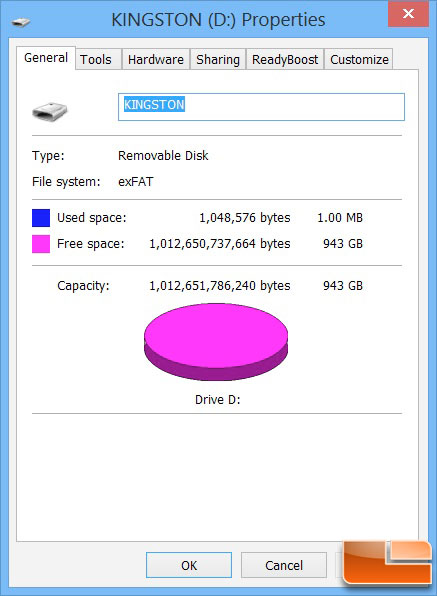 The Kingston HyperX Predator 1TB USB 3.0 Flash Drive uses the exFAT (Extended File Allocation Table) Microsoft file system that is optimized for flash drives. As you can see the drive has 943GB of space, which is insane! We were able to run benchmarks on the drive, but was asked not to publish the numbers as the firmware on the drive is not finalized. We can assure you that the Kingston HyperX Predator is real and that it is coming soon!