Google Nexus 7 Second Generation 2013 Tablet Review
Wed, Jul 31, 2013 - 12:00 AM
Nexus 7 Final Thoughts
If you liked the original Google Nexus 7, you are going to fall in love with the new Google Nexus 7! The Google and ASUS partnership once again pulled it off and have married together some great hardware and software in this 7-inch tablet. The improvements were across the board too, so you get a much more refined user experience. At the end of the day it really all boils down to the user experience and that is stellar on this particular tablet. If you are looking for a 7-inch tablet, this is the new gold standard!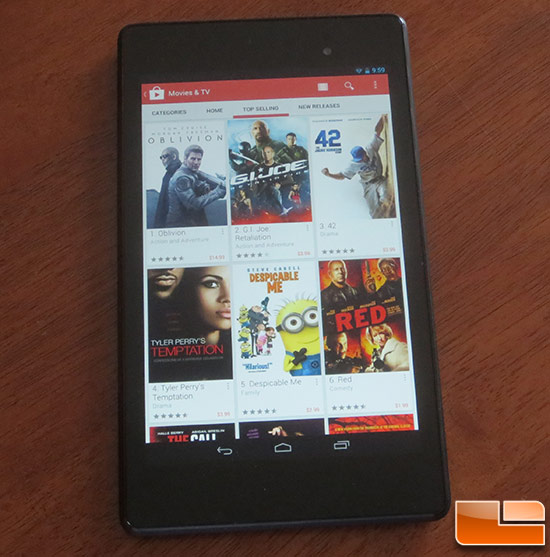 When it comes to pricing the 16GB Wi-Fi model is $229 shipped and the 32GB Wi-Fi version is $269 shipped. Keep in mind that there is no external storage, so you can't expand the storage space by installing a microSD card into the Nexus 7. The entry price has gone up, but you get so much more for your money that it is easily justified with all the improvements. It also peforms better and is less expensive than the Apple iPad Mini and the Samsung Galaxy Tab 3 (8-inch).
The 2013 Nexus 7 is easily the small tablet of choice and we recommend it to anyone looking for such a device!
 Legit Bottom Line: The 2nd Generation Google Nexus 7 with Android 4.3 is a tablet done right and in our opinion is the best small tablet on the market today.