Google Nexus 7 Second Generation 2013 Tablet Review
Wed, Jul 31, 2013 - 12:00 AM
Nexus 7 Camera and Hardware Performance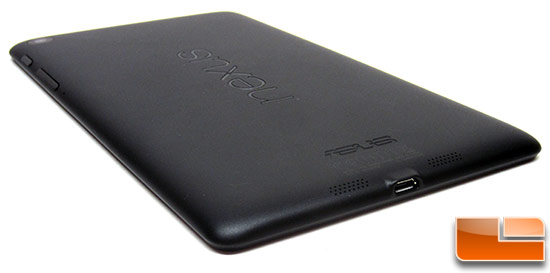 The back of the Nexus 7 hosts the two rear-facing stereo speakers, on left and right sides when held in landscape mode. We noticed an increase in both volume and quality when listening to music and movies. Hidden inside you also have GPS, a gyroscope, accelerometer, wireless charging, NFC and a digital compass!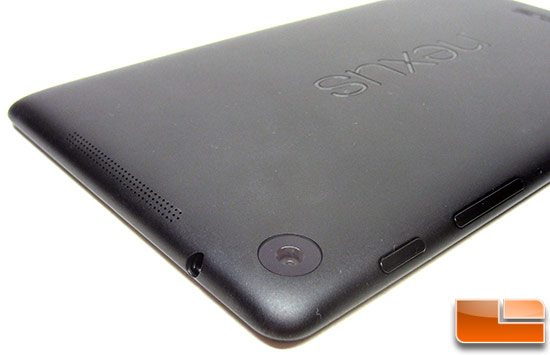 The power and volume keys are still on the top right edge of the tablet, although there's a bit more room between the two. The microphone has been repositioned from the bottom edge to directly under the volume buttons, and the headphone jack moved from the bottom up to the top. The rear-facing camera is also located on this corner, so there is a lot going on here!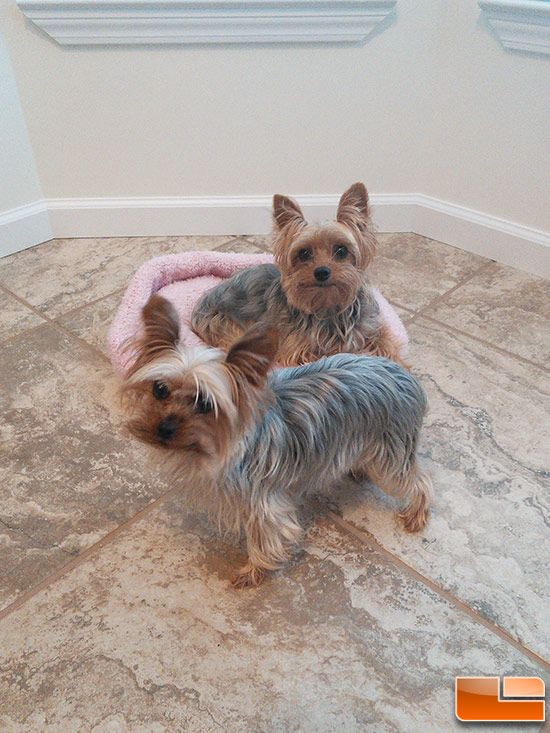 Having the 5.0mp rear facing camera is a welcomed addition as you can snap pictures of whatever your heat desires. We found the camera works great outdoors during periods of good light. Indoor shots, especially low light situations, left something to be desired and were often grainy. The image above is of the shaggy LR Yorkies before their hair cut appointment tomorrow!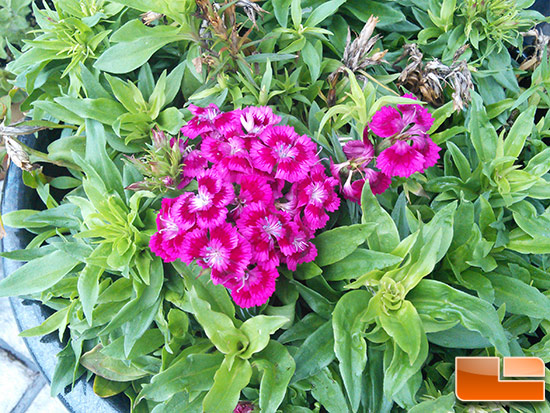 The focus was good for all those close-up shots and the ability to shoot panoramic shots was also nice to see. Obviously the camera isn't going to win any awards for clarity, but it is better than not having one at all.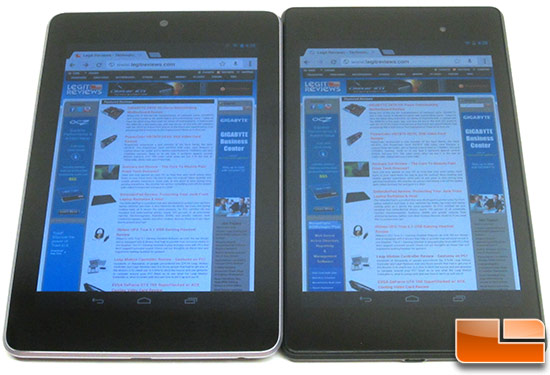 When it comes to the display performance for general use and gaming we couldn't be happier. The 2013 Nexus 7 with its ultra high-resolution screen at 323 pixels per inch, blows away the old display. Text and HD images can be viewed with incredible clarity on this budget friendly tablet. We have a Google Chromecast on order because we hope to be able to wireless stream images and content to our HDTV with the Nexus 7. If you want to connect this tablet to your HDTV you need to buy a SlimPort micro-USB-to-HDMI adapter or the Google Chromecast since there is no HDMI output. Both solutions are right around $35 shipped, so it is up to you on which one is right for your situation.
2013 Google Nexus 7 by ASUS Performance:
The new Nexus 7 features Qualcomm's Snapdragon S4 Pro quad-core processor running at 1.5GHz. There are fair number of people complaining about how it is old and slow compared to what is on the market today. For a $230 tablet, it is hard to complain about the 1.5 GHz quad-core Qualcomm Snapdragon S4 Pro CPU, Adreno 320 GPU, and 2GB of RAM that powers this tablet. Sure, the Snapdragon 600 might be faster or they could have waited for the Snapdragon 800 to come out, but that would have raised the build cost of this tablet greatly.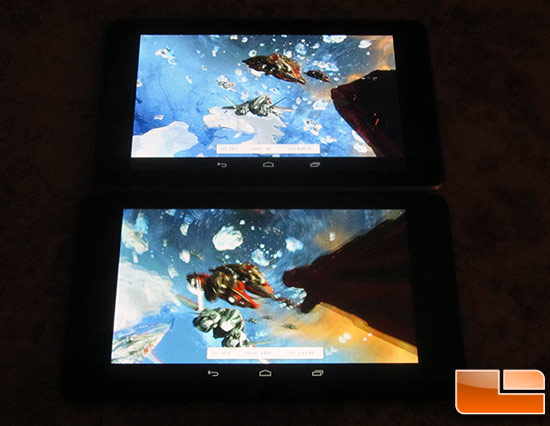 One of the reasons we waited to publish this review is that we had to wait for the GOTA Android 4.3 OS update to become available on our original Nexus 7 tablet. We wanted to benchmark both tablets on Android 4.3!
 
 Nexus 7 (2013)  
 Nexus 7 (2012)
Quadrant 2.1.1
5,241
3,525
Vellamo 2.0 HTML5

1,649
1,383
Vellamo 2.0 Metal

743
404
AnTuTu v3.3.2
20,011
12,270
CF-Bench 1.3

15,364
11,657
SunSpider 1.0 (ms)
1083
1468
GFXBench 2.7.2 T-Rex Offscreen

15
 3.2
GFXBench 2.7.2 T-Rex Onscreen

15
 5.4
GFXBench 2.7.2 Egypt Offscreen

40
 9.7
GFXBench 2.7.2 Egypt Onscreen

39
 14
3DMark Ice Storm
11,872
3,523
BasemarkX Offscreen

7.893
6.153
BasemarkX Onscreen

8.252
3.086

SunSpider: lower scores are better.  Higher is better on all other benchmarks.

When using the Nexus 7 it feels fast and snappy!  When we started to run a number of benchmarks it was apparent that things were much faster. Java performance in SunSpider improved by 26% and the gaming performance jumped up by roughly 3.5x in 3DMark Ice Storm and 4x in GFXBench 2.7.2 in the Egypt scene. AnTuTu also showed an amazing 63% performance improvement. The new 2013 Nexus 7 absolutely hauls ass compared to the original!
We have also learned that TRIM is now supported in Android 4.3, so you should see more consistent performance over time with both versions of the Nexus 7 thanks to this new feature.