Google Announces New Nexus 7 Tablet
Wed, Jul 24, 2013 - 11:22 AM
Google announced that they have released the second generation Nexus 7 tablet that will be running Android 4.3! The Nexus 7 tablet still features a 7-inch display, but they have increased the resolution up to 1920 x 1200 from 1280 x 800! The new Nexus 7 is powered by a 1.5GHz Qualcomm Snapdragon S4 Pro 8064 processor (2MB L2 Cache) w/ Adreno 320 graphics and 2GB of RAM. This is great news for gamers as it offers 4x the graphics performance and nearly 2x the CPU performance.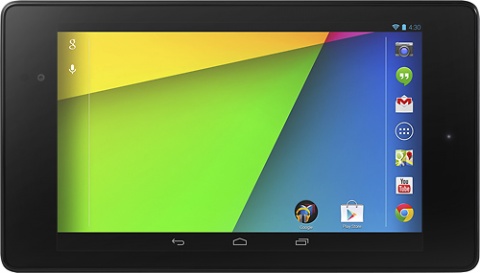 The other big new feature is that the Nexus 7 is that it now has both front and rear cameras! The front-facing camera is 1.2MP and the rear-facing camera is 5.0MP, which should be great for video chats. The rear camera can do 1080p video!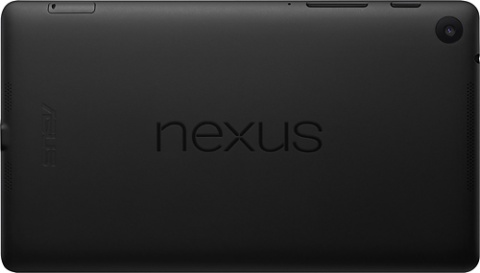 The new Nexus 7 is 1.8mm thinner and 50 grams lighter than the original.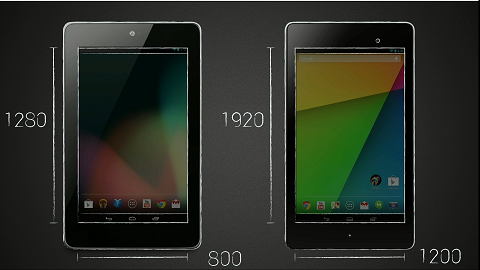 It still retains the soft touch finishes, but the bezel around the display is much thinner. The battery life remains exceptional with 9 hours of HD playback!
Best Buy has already started taking pre-orders for the 16GB and 32GB variants. The pricing will be $229 and $269, respectively and the release date is July 30th.
Key Nexus 7 Tablet Features:
Android 4.3 (Jelly Bean)
A 7-inch 1920×1200 retina-display screen with a pixel density of 323 PPI (original was 216 PPI)
Snapdragon S4 Pro quad-core processor clocked at 1.5GHz (same as the Nexus 4)
2GB of RAM (same as the Nexus 4)
Adreno 320 GPU
4G LTE (single US model)
Dual band Wi-Fi (802.11 a/b/g/n)
HDMI Output
Bluetooth 4.0
NFC support
Wireless Charging