Gigabyte Develops G-Power – 6-Phase PWM Board For NVIDIA GeForce GTX Titan
Mon, Apr 22, 2013 - 1:08 PM
GIGABYTE is respecting NVIDIA's wish that no one come out with a customized NVIDIA GeForce GTX Titan video card, but it appears they are coming out with some goodies that you purchase to modify the reference card yourself for improved overclocking. GIGABYTE appears to have designed a special module, called the G-POWER for the NVIDIA GeForce GTX Titan. The Gigabyte G-Power is a 6-phase power supply PWM circuit board that needs to be soldered to the video card in order to work. This should make all parties involved happy, but keep in mind it voids your warranty.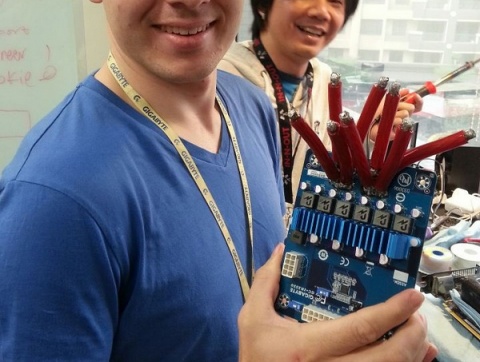 Images have been released by Gigabyte from a recent event that took place at the companies headquarters where overclockers YoungPro, SniperOZ, Mad222 and 8Pack were able to try out the new gadget. It looks to have a 24-pin ATX power connector and a 8-pin power connector on it!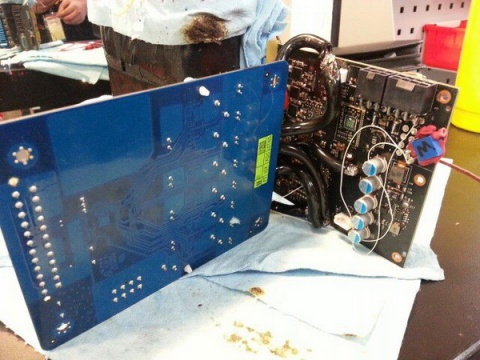 The boards wire leads must then be soldered to the NVIDIA GeForce GTX Titan video card in order for the additional power to get to the GK110 'Kepler' GPU. Not many of these boards will be sold, but it looks like Gigabyte is still very serious about supporting the overclocking community with niche products like this.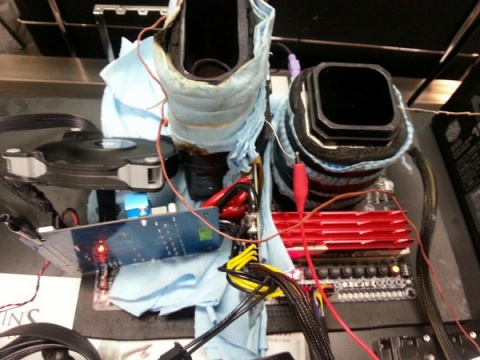 We can't really tell from the image below, but we were told that Gigabyte was allowing the overclockers to test out some upcoming Gigabyte Z87 OC motherboards during the event. Somewhere under all the overclocking gear is an Intel Z87 Express motherboard!