Firefox 20 Launches With Improved Private Browsing & Bug Fixes
Wed, Apr 03, 2013 - 7:53 AM
Mozilla has released Firefox 20 for download! The highlight of this release is on Firefox's private browsing mode, which now allows Firefox desktop users to open a private browsing window without the need to shut down the whole browser, while Firefox for Android users can now use per-tab private browsing. Also new in this version is a download manager for the desktop, the ability to customize the shortcuts on the home screen with your favorite sites and support for additional HTML5 and WebRTC features. The new download manager is represented by a dedicated down arrow button that appears to the right of the Search bar.
Clicking this or initiating a new download reveals the new panel-based manager, listing all current downloads with progress bars for those not yet complete. Right-clicking reveals additional options: pause/resume, cancel, go to download page and open downloads folder. Clicking Show All Downloads opens the new Downloads Manager, which is integrated in the Library window alongside History, Tags and Bookmarks. Pretty cool updates and worth trying out! Download Firefox for Windows, Mac, Linux and Android.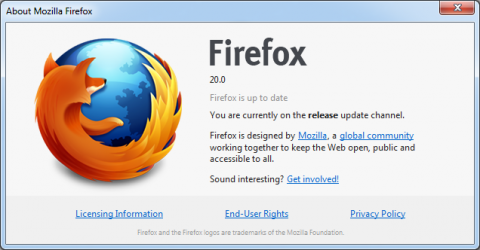 Firefox includes a new enhancement to private browsing that allows you to open a new private browsing window without closing or changing your current browsing session. You can shop for a birthday gift in a private window with your existing browsing session uninterrupted. You can also use a private browsing window to check multiple email accounts simultaneously.