EVGA SuperNOVA 1000 G2 Power Supply Now Available
Mon, May 13, 2013 - 4:40 PM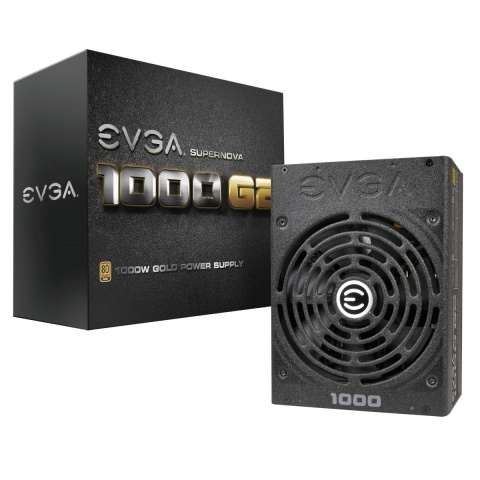 The EVGA SuperNOVA 1000 G2 power supply has arrived! This 80 Plus Gold Rated power supply offers 1000W of continuous power, exceptional efficiency and is fully modular. It is also backed by an impressive 10-year limited warranty.
AC Input
100-240 VAC~, 15A, 50-60 Hz
DC Output
+5V
+3.3V
+12V
-12V
+5Vsb
MAX Output
20A
20A
83.3A
0.5A
2.5A
Combined
100W
999.6W
6W
12.5W
Output Power
1000W @ +50°C
EVGA claims the SuperNOVA 1000 G2 power supply is the best choice to power this and next generation enthusiast computers. It is already available in the channel as Newegg is currently selling this PSU under part number 120-G2-1000-XR for $199.99 plus $7.05 shipping. EVGA also has an unboxing video that they did on this PSU available, so be sure to check it out below.