EVGA GeForce GTX 750 1GB SC Video Card Review
Thu, Mar 06, 2014 - 10:05 PM
3DMark 2013
3Dmark Fire Strike Benchmark Results – For high performance gaming PCs

Use Fire Strike to test the performance of dedicated gaming PCs, or use the Fire Strike Extreme preset for high-end systems with multiple GPUs. Fire Strike uses a multi-threaded DirectX 11 engine to test DirectX 11 hardware.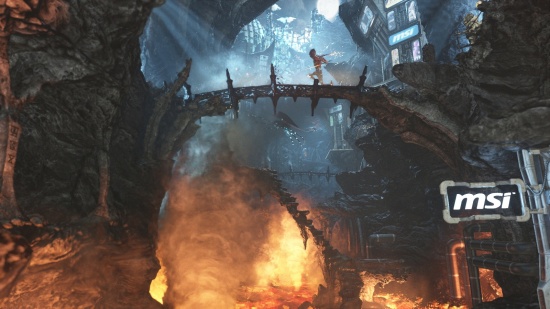 Fire Strike Benchmark Results:
Benchmark Results: The 3DMark Fire Strike benchmark has the NVIDIA GeForce GTX 750 Ti 2GB scoring at 4,029 3DMarks. The EVGA GeForce GTX 750 Superclocked 1GB card came in at 3,991 3DMarks!  The performance between the two cards is very small with less than a 40 point difference between two.