EK Water Blocks Preparing New Products For ASUS ROG Motherboards
Thu, Jun 20, 2013 - 6:23 AM
EK Water Blocks announced today that they are preparing a new line of water blocks for the latest ASUS GTX780-DC2-3GD5 GeForce GTX 780 3GB GDDR5 graphics cards and ASUS Republic of Gamers Z87 LGA-1150 motherboards:
ASUS Maximus VI Extreme
ASUS Maximus VI Formula
ASUS Maximus VI Hero
ASUS Maximus VI Gene
ASUS Maximus VI Impact
If you want to use high-end water cooling solutions it appears that going with ASUS branded Intel Z87 products will ensure that there is a large pool of parts to pick from!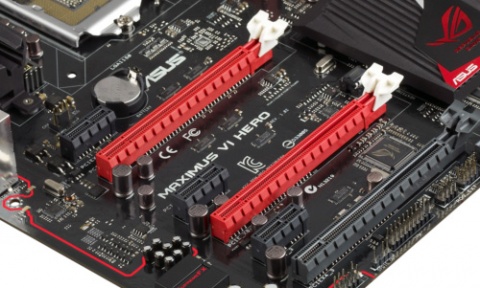 EK Water Blocks will release the water cooling solution for ASUS Maximus VI Hero and Maximus VI Gene motherboards first (ETA July 22nd) with the other motherboards to follow as they appear on the market. The type of water cooling solution (Full Board, Mosfet) to be available for each board will be announced at that time.