Digital Storm Unveils Aventum II
Tue, Jan 08, 2013 - 6:26 PM
Digital Storm unveiled the Aventum II at CES 2013 today — the next leap in the evolution of custom, high-performance PC design. The original Aventum, a Popular Science 2012 Best of What's New award winner, was recognized for its ground breaking liquid cooling solution.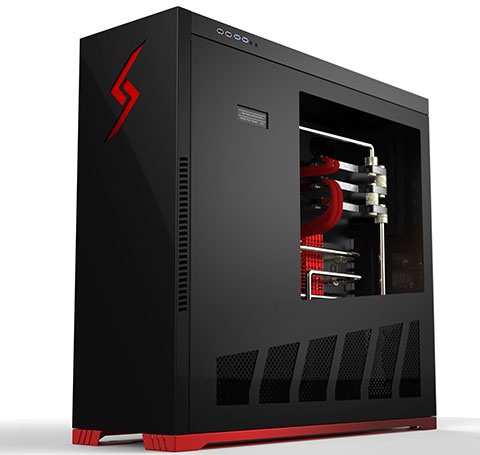 Aventum II takes that proprietary cooling design to another level with the addition of nickel plated copper piping that dramatically increases system durability while providing a visual aesthetic enthusiasts will drool over.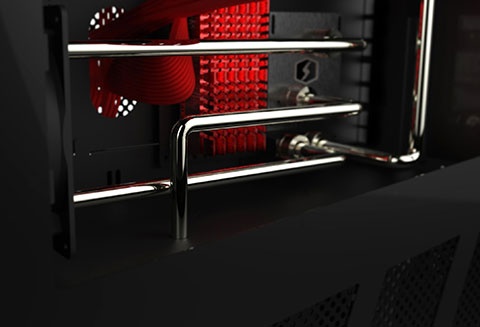 Beyond the fundamental performance benefits from the new cooling system inside the Aventum II, the aesthetics created by the nickel-plated copper tubing are incredibly appealing. Enthusiasts have never seen a machine that offers such extreme-performance while delivering stunning internal design outside of a one-off showpiece. No word on pricing just yet.
"The Aventum II is a performance inspired machine, its very nature required our engineering team to push the envelope during development," said Rajeev Kuruppu, Digital Storm's Director of Product Development. "That's why we chose to be the first system integrator to offer copper piping to end users inside a high-performance PC, like the Aventum II. Enthusiasts will get an infinitely more durable cooling system that can weather the extreme heat that bleeding edge hardware produces."