Cyberpower Zeus M2 Intel Ultrabook Review
Wed, Jan 02, 2013 - 12:00 AM
Inside the CyberPower PC Zeus M2 Ultrabook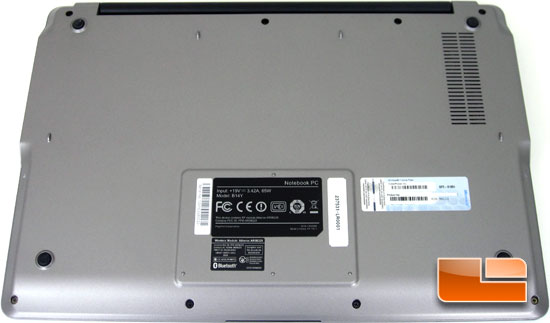 In order to pull the Cyberpower Zeus M2 Ultra boo apart there are eight screws on the back that need to be removed. In order to do this you need a precision set of screw drivers.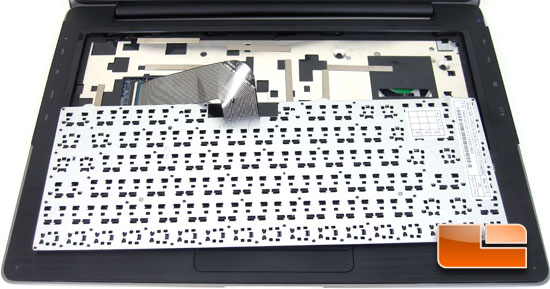 You will also need to remove seven screws that are located underneath the Zeus M2 keyboard. Removing the keyboard is a fairly simple task, along the sides and top there are several tabs that need to be held back while lifting the keyboard out.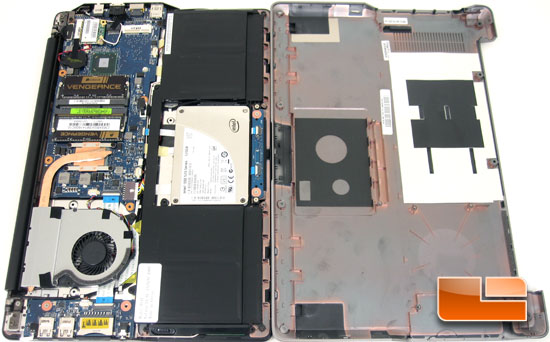 Once the screws are all out, the bottom cover needs to be popped off. If you need to use something to pry, make sure it is something soft that wont mar up the edges. Once the cover is removed we can see that just about everything is easily accessible and most of the parts are upgradable!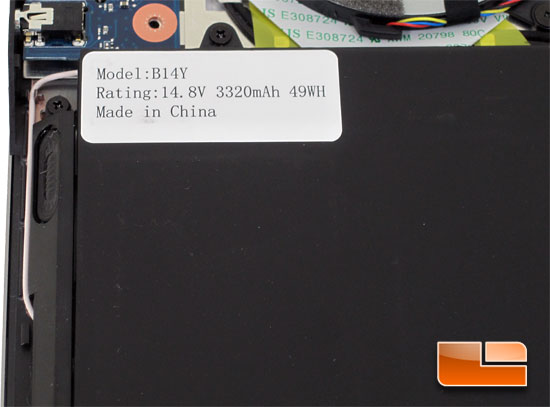 Inside the Cyberpower we can find the model B14Y 14.8V Lithium Ion 8 cell battery rated at 3320mAh, 49WH.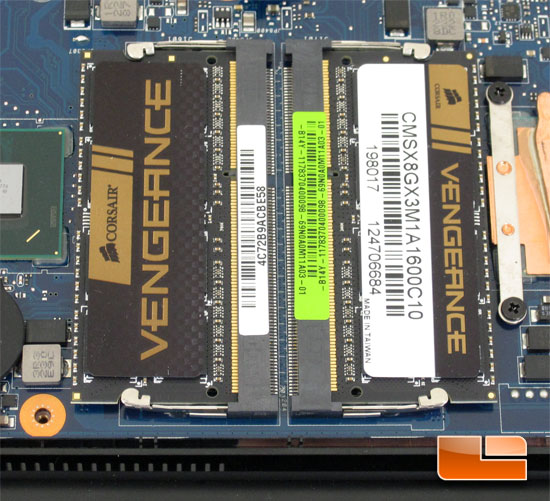 The Cyberpower Zeus M2 comes standard with 16GB of DDR3 1333MHz memory, right now though Cyberpower is having their New Year Mega Sale! This allows for a free upgrade to Corsair Vengeance Gaming memory, and the top option is the Corsair Vengeance 1600MHz 16GB kit.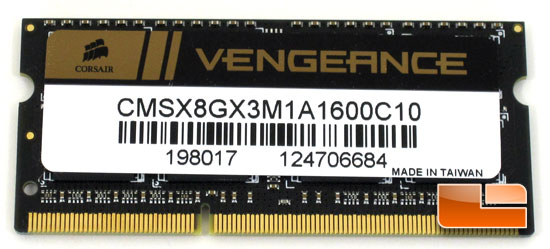 The Corsair Vengeance memory modules in our Zeus M2 carry the P/N CMSX8GX3M1A1600C10. These are actually individual 8GB kits, and two of them have been installed within the Zeus M2.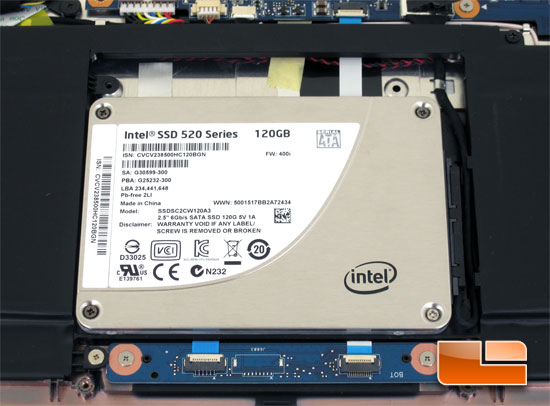 The Cyberpower Zeus M2 uses an Intel 520 Series 'Cherryville' 120Gb SATA III 6Gbps SSD. This particular version of the Intel 520 has a Z height of only 7mm, so if you plan on swapping it out on your own you will have to pick up another low profile SSD. If that's not enough room for you Cyberpower has upgrades available up to 600GB in an Intel 320 series SSD, or up to 240GB in the Intel 520 series of SSD's.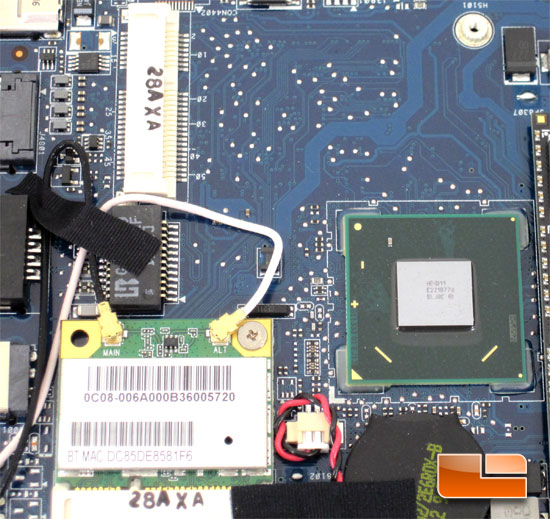 Here we can see the included Atheros AR5B225 wireless module that could be changed or upgraded if needed. To the right we can find the Intel HM 77 chipset (SLJBC). Above that we can find a mSATA port that we didn't exactly expect to find.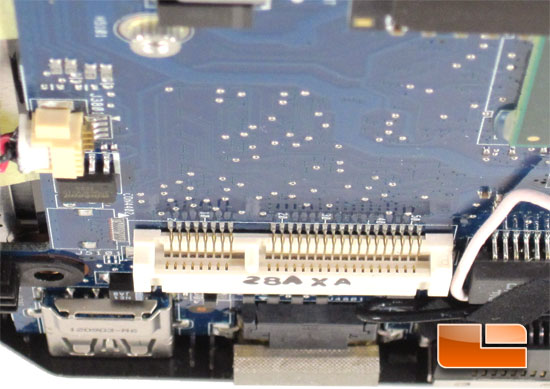 The mSATA port could be used to add some extra storage to the Zeus M2. If you needed more storage than offered you could lose the primary SSD and throw in a 1Tb drive and use Intel S.R.T. (Smart Response Technology).